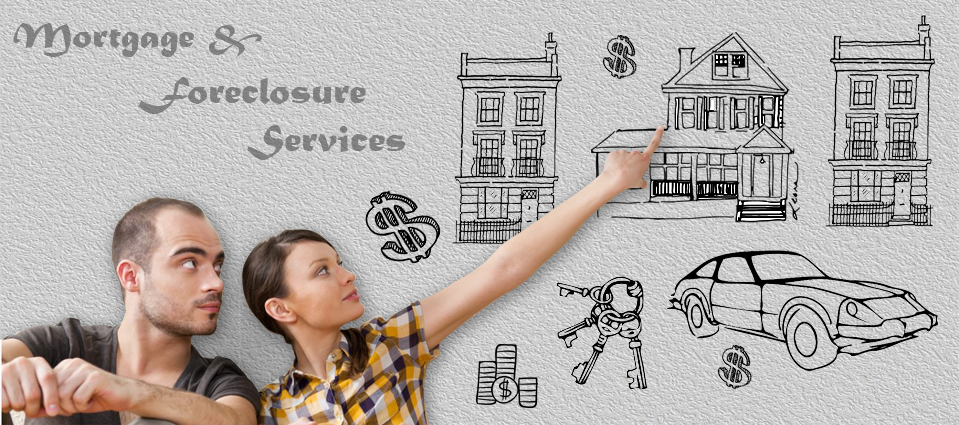 The dedicated and professional team at Offshore India Data Entry, a leading outsourcing firm, comprehends a wide possibility of mortgage and foreclosure process. Executing the mortgage and foreclosure processes in-house is a time-consuming as well as a complex procedure. This can lead to the downfall of profitability for the lenders and the credit unions.
"Seeking urgency to deal with mortgage and foreclosure process? Offshore India Data Entry is the solution!"
Mortgage Services
The mortgage industry is constantly undergoing frequent changes such as undetermined market conditions or maximized regulatory measures, etc. The dedicated team at Offshore India Data Entry will provide you with engaging and innovative mortgage services to meet the requirements of the mortgage industry.
Deed Entry Services
A deed is a legal document which is transferred from one entity to another. Offshore India Data Entry has a professionally well-trained team who are specialized in providing accurate deed entry services.
• &nbsp Reliable deed entry services
• &nbsp Utilizing advanced infrastructure to deliver the result in a shorter TAT
• &nbsp Preventing the loss of any deed information during the deed entry process
• &nbsp Analyzing the deed information effectively and digitizing the data into a specified format
• &nbsp Offering easy and quick access to the entered deed information
Mortgage Claim Processing
We do understand that mortgage claim processing is a tiresome and challenging activity. Hence, our committed team of employees ensures to provide you with 100% satisfied and flexible mortgage claim processing service.
• &nbsp Accurate and effectual mortgage claim processing service
• &nbsp Preventing the mortgage industry from dealing with a bulk of mortgage claim processing data
• &nbsp Quicker and economical means of processing the mortgage claims
• &nbsp Quality-enriching and customized claim processing solutions that would meet your mortgage needs
Foreclosure Services
Offshore India Data Entry is the best and cost-effective service provider of foreclosure services, delivered within the stipulated time. Amidst the competitive business market, our foreclosure services will help you to successfully manage the timeline of every individual foreclosure, henceforth, enabling you to focus on core functioning.
Foreclosure Data Entry
Our team has a proven track record of serving the global clientele with the flawless foreclosure data entry services. Our service aims at developing 99.99% accurate foreclosure listing in a short time. Our clients are usually dealers, housing authorities, investors, financial institutes, and many more.
• &nbsp We extract the data from various documents such as homeowner docs, borrower financial statement, enrolment forms, judicial foreclosure forms, and much more.
• &nbsp Keying the data into the effective foreclosure management system or entering data from foreclosure forms into an easily accessible format
• &nbsp Reviewing, validating, verifying, and updating the information on a timely basis
• &nbsp Cross-checking and constantly updating the pre-foreclosure data listing
• &nbsp Complete confidentiality of the data captured
Foreclosure Processing
Our well-versed team at Offshore India Data Entry executes the foreclosure processing procedure with the utilization of contemporary software and technologies, irrespective of the foreclosure processing volume. We make sure to constantly communicate with our clients regarding work status.
• &nbsp Delivering the foreclosure processing service within quick turnaround time, regardless of complexities involved
• &nbsp Handling the simple and challenging foreclosure processing projects without a compromise on the quality
• &nbsp Offering the finest foreclosure processing service to all the globally settled lenders and property owners
• &nbsp Along with processing the foreclosure, we also prepare the documents that are needed to foreclose a contract without any hassles
• &nbsp Offering the tailored solution, thus, handling any kind of foreclosures
Amidst the numerous widespread competitors, why prefer 'Offshore India Data Entry'?
1. &nbsp Being the reliable, trustworthy, and efficient mortgage foreclosure service providing company since 7+ years
2. &nbsp Assessing and customizing the mortgage and foreclosure strategies to deliver a worthy solution
3. &nbsp Executing a robust review process at various stages of the mortgage and foreclosure process
4. &nbsp Maintaining the transparency and confidentiality of the mortgage and foreclosure based documents and results
5. &nbsp Offering the world-class mortgage and foreclosure services within a user-friendly budget
6. &nbsp Experience the modernized and the latest technological innovations that are used to deal with the mortgage and foreclosure back-office support services
7. &nbsp Delivering standardized mortgage and foreclosure services with complete data security
Want to make your mortgage and foreclosure more efficient? Approach our team and drop us your requirement at [email protected]