Offshore India Data Entry

- HTML Conversion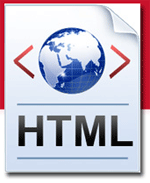 Offshore India Data Entry provides high quality customized HTML conversion services to its customers so that they can easily improve their business and manage their important document in a better way. As we know the business is like weather accordingly even its need changes constantly. Because of this reason the demand for outsourcing HTML conversion services is increasing rapidly.

Projects of any complexity can be effectively handled by our team of experts. Our HTML conversion professionals understand that each client's requirement is different and so we provide customized services to every customer so that their specific needs can be achieved. Our specialty is that we also offer some services along with HTML conversion like adding HTML headers and footers, colors, titles, style sheets, hyperlinks, documents cross links, bookmarks, email address, URLs etc.
What is HTML?
HTML is the widely used document format. HTML stands for Hyper Text Markup Language and is used in web for presenting information containing text, images, sounds and actions linked in a non-sequential way so that the user can browse through the preferred subjects or topics without following the presented order
HTML Conversion services
MS Word to HTML conversion
MS Excel to HTML conversion
Text files to HTML conversion
PDF to HTML conversion
Quark to HTML conversion
PSD to HTML conversion
XML to HTML conversion
PowerPoint to HTML conversion
SGML to HTML conversion
Paper documents to HTML conversion
ADO files to HTML conversion
RTF, CSV files to HTML conversion
HTML to XHTML conversion
HTML color conversion
Microfilm, microfiche, print originals and electronic files to HTML conversion
HTML Pages into ASCII Text conversion
HTML to MS word, MS Excel
HTML to PDF Conversion
HTML to XML Conversion
HTML to ICADD transformation service
HTML pages into ASCII text
HTML to RTF conversion
HTML to adobe acrobat conversion
HTML to PowerPoint conversion
HTML from image formats (TIFF, JPEF, GIF, PNG, BMP, RTF)
Why hire us?
Speed and accuracy
Save operational costs
Customized services
Security and confidentiality of data
Excellent team
Quality assurance
Retaining graphics
On-site services
24/7 customer support
Consistent data source
You are most welcomed for any assistance related to the HTML conversion outsourcing requirements. Please do contact us or send your online requirements at [email protected]