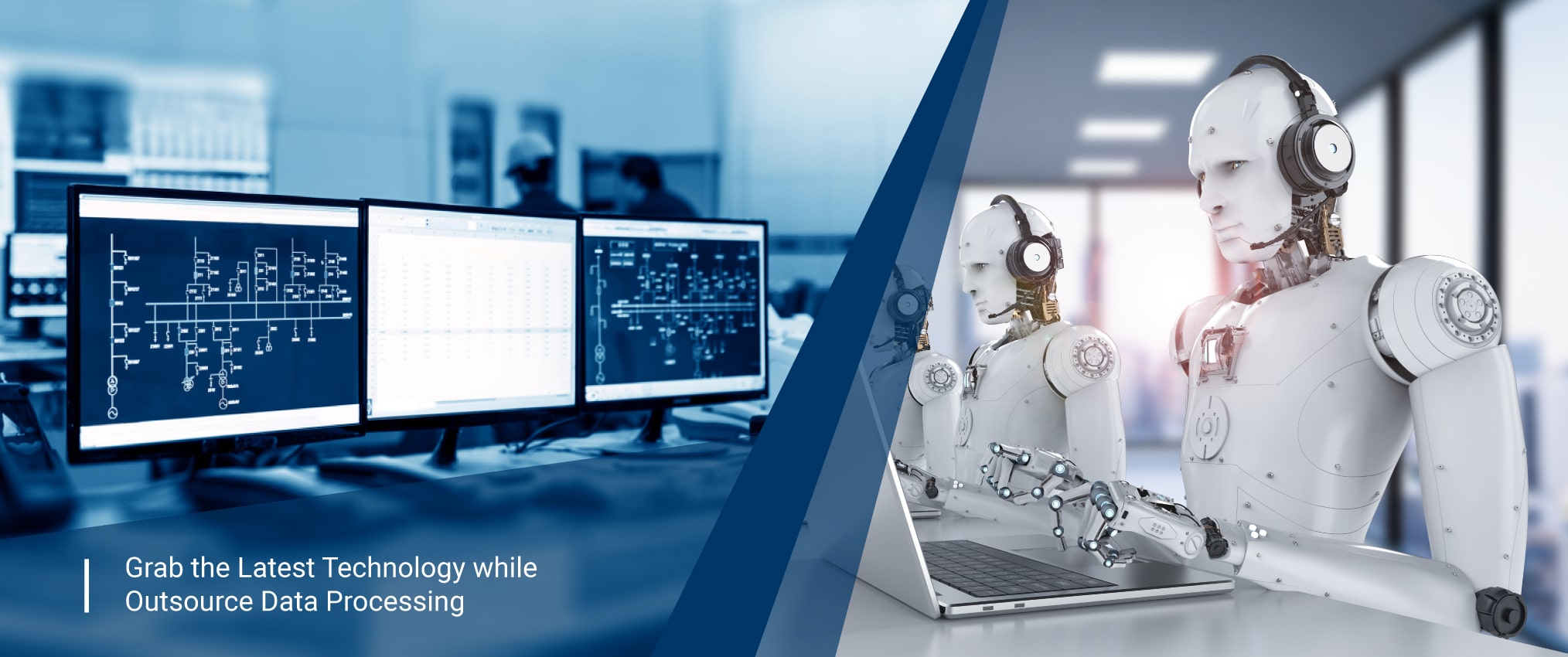 Increased productivity, profit, better decisions everything depends upon accurate data processing. It is much beneficial for businesses as it makes the data handier and compact. The processed data is more accurate and reliable. Every field needs data processing. It could be defined as the arranging of collected data by synchronizing and converting it into a much-organized form. There are different methods for this as, manual processing, mechanical processing, and automated data processing.
Every field is mutating. This is the case of data processing as well. New technologies are making their entrance in now and then. These technologies are the heroes of data processing as they get highly simplified from the initial stage. Let us see which are the latest technologies you can grab while you outsource data processing.
The automation of data processing will be very helpful for enterprises as it can reduce labor. The manual data processing is a sloth; it slows down the whole business if it gets stuck. Automation can be a relief for the businesses which involve real-time streaming data. It is created to process large amounts of data quickly and efficiently. In automation, human interaction will be of a minimal amount. While using automation you can share the messages or files with selected members simultaneously.
Traditionally the data has been locked in the data stores and provided access to only those who are reliable and who need them genuinely. Nowadays, businesses and organizations offer access to the data system and files as a service. It also is seen as a revenue generator for firms. Just as the software- as-a-Service applications, data is also being as a service. It uses cloud technology. Data-as-a-service is accessible where ever the people or applications are. Data as a Service will make it easier for analysts to access data for business analysis tasks and easier for departments throughout a business or organization to share data.
Natural Language Processing
Voice-based apps and analytics have not moved quickly in recent years, given the challenges of trying to capture different intonations and accents of voice with accurate natural language recognition. The good news is that the recognition, interpretation, and mechanics of natural language have improved a lot to the point where more analytical queries can be made by voice command.
Natural-language processing is ideal for the environment where the employees have to free their hands to do something, just as in the logistics field, warehouse yard and more. This also works for the executives and managers who want to derive data by just giving the voice commands.
IoT solution providers focused primarily on equipping their existing tools with analytics. But companies will need more useful tools. And therefore, now, IoT analysis will move towards a more holistic approach. The coming year will be a starting point for unifying IoT analytics flows, and input companies are entering an integrated IoT grid that more closely reflects real business operations.
Spreadsheets have been instrumental in engaging companies in analytics, but many are at an inflection point where their data and the complexity of their analytics queries are outpacing the capabilities of the common spreadsheet. The graph analysis will gain traction in 2020.
With graph analysis, companies can easily determine the connections between many different data points – even those which at first do not appear to be connected. Graphics technology simplifies the task of linking people, places, times and other things, and can speed up times in the market to gain business insights.
These points have already highlighted how the business world is being changed with digital transformation. However, these technologies also create security vulnerabilities through potential new points of attack. Here is the significance of AI security.
In future AI security might have three main perspectives:
Protection of AI-powered systems, secure AI training data machine learning models.
Leverage AI to improve security defense and use machine learning to understand patterns, discover attacks and automate parts of Cyber security processes.
Anticipating the negative use of AI by attackers – identifying these attacks and defending them.
Outsourcing data processing will let you access to all these technologies at a lower cost. These latest technologies can help you to flourish your business by improving the state of your data processing. Offshore India Data Entry is one such reputed outsourcing company. If you are ready to outsource your data processing to us, just drop a mail at [email protected] or deal with the chat option.