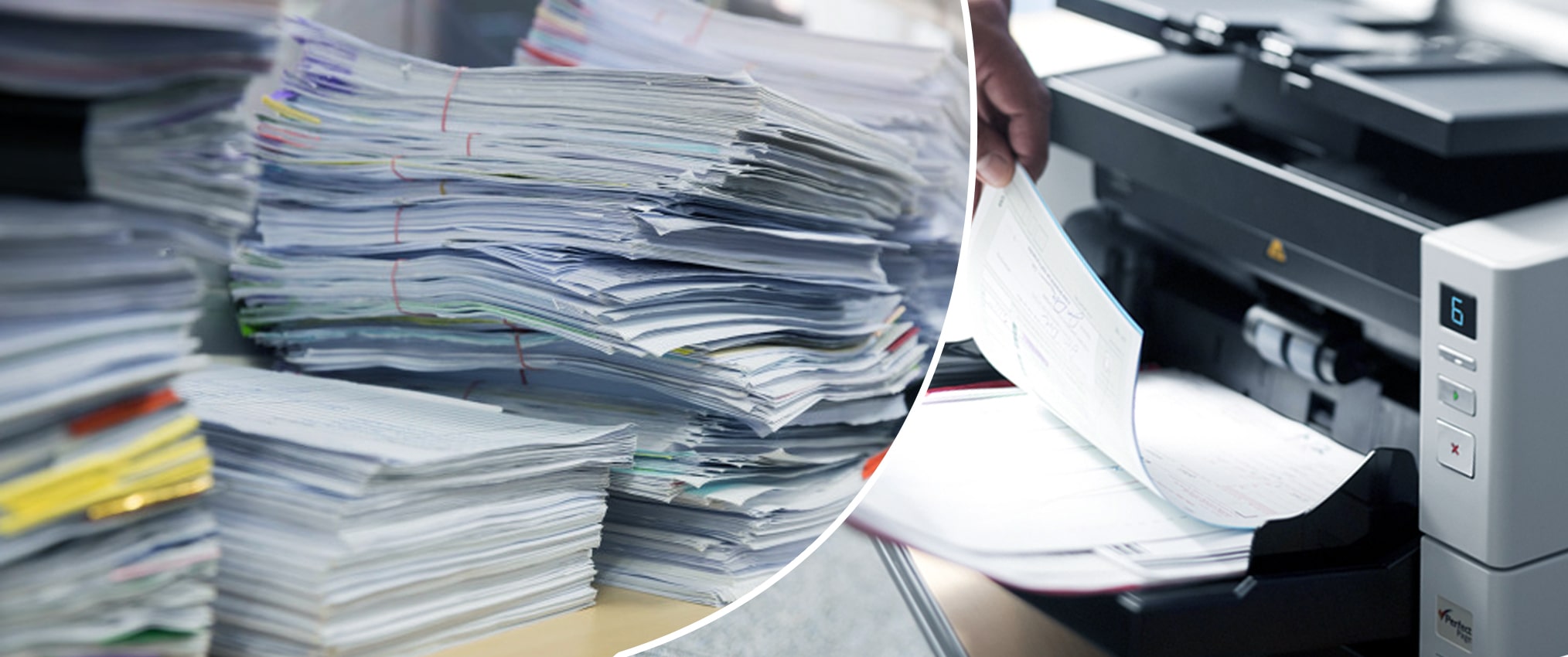 Digitization has become a necessity than norm for businesses. Document scanning and indexing is an integral part of document digitization. All types of paper documents have to be converted into the digital format to process it further for getting the required metrics. This is usually done by a combination of manual data entry and document scanning. For businesses generating bulk data on a daily basis, manual entry may not be a practical solution and hence document scanning would be more important. Here are the top 10 advantages of document scanning services:
Better Utilization of Office Space
As most businesses now prefer digital modes of document management, document indexing services ensure audit compliance with digital documents made available when required. For every business, they only need to make sure that the digitized documents are converted into the required formats.
Physical documents may be lost or damaged easily due to weather and during transfer. Digital documents can be secured using the latest cyber security measures to make sure that only authorized people get access to the required data which is beneficial to the organization.
Once you get rid of the paper documents from office thanks to digitization, it will automatically reduce the need to store huge files stacked with papers. Digitization will offer maximum utilization of the precious office space by reducing the need to store them.
Better Team Collaboration
The availability of digital data is the first and foremost advantage of document scanning. The process as such does not take much time and hence, businesses can leverage the availability of digital data when required.
With lesser paper, the organization can cut down on the stationery cost and paper works. This helps in streamlining the processes more efficiently.
When digital data is made available for accessing from across the world, it improves the overall proficiency of the business.
When customers have quick access to information, they will remain happier. With proper scanning and indexing services businesses can leverage this service to build better customer satisfaction. Digitized data can be quickly accessed within seconds and this will be a major advantage for businesses to maintain a good relationship with their customers.
As mentioned above, digital data can be quickly accessed. This way, as soon as the customer contacts the call centre, the customer care executive can access all information related to the customer which will keep the customer happy.
With digital documents, change management becomes more efficient. Businesses can focus more on the changes required than trying to sort out the right document version. Indexing scanned documents offer quick access of documents to the business.
Less paper means less pollution and carbon footprints which is a green initiative from the business. This in turn helps the environment to stay clean and green to preserve it from pollution and other ill effect of modernity.
Document scanning and indexing is the core for digitization of any project or business. The right service provider can offer good results without compromising on the price and effort.