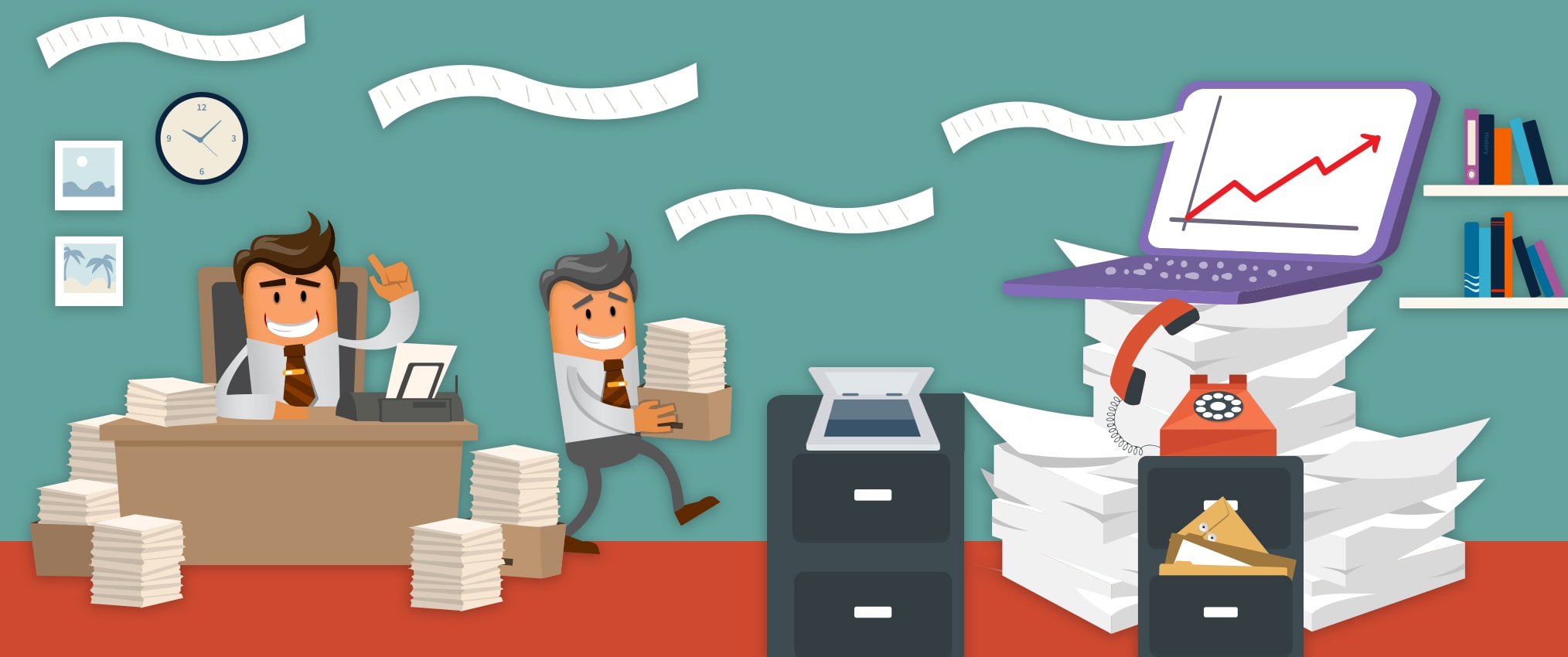 Going paperless is a major step towards going green in an office. Many businesses are planning to go paperless not only for convenience but also for the environment. Businesses need to adopt certain principles and technologies to go paperless. Document scanning is one such technique which is widely used for reducing and avoiding paper documents in an office. Incoming paper documents are scanned and stored digitally using a document scanner. Here are some interesting methods adopted by businesses to go paperless which others can also adopt for attaining better process efficiency and environmental friendliness:
Digitization
The first step towards becoming paperless is by adopting digital technologies. Digitization involves a lot of effort, resources and investments in terms of technology and infrastructure. Document Scanning Services forms an important solution for digitization of many paper documents, especially in the starting stages of digitization. Document scanning ensures the efficient conversion of paper documents into digital documents.
As your business starts adopting digital technologies for managing the information, you can avoid printing which reduces your paper and stationery usage. Digital documents can be easily stored and accessed within no time, which increases productivity and faster completion of processes involving such data. Such documents can be easily transferred and shared through email, file transfer etc. which involves much lesser time and cost.
Typically, scanners provide digital images of the physical documents which are difficult to analyze and process. Using advanced scanners offer text and structured information which can ease data analysis, business intelligence tools and the decision-making process. But such scanners are very expensive and require expert resources. Outsourcing is a popular option adopted by many organizations to achieve digitization.
Outsourcing
Companies outsource many processes involved in digitization because it is the most cost-efficient method to complete digitization. Record Management Companies invest in the right technologies and resources for data entry and processing since they use them regularly for many companies throughout the year. So even if data entry or bulk digitization is a one-time or once in a while process for your organization, for the outsourcing companies it is their core competency. This ensures better proficiency in the information processed.
Outsourcing companies not only ensure better data quality, they also offer scalability and specialized services in the most cost-efficient way. These companies help SMEs and larger companies to go paperless efficiently.
Technology
Once the initial digitization process is completed, the fresh data also need to be input and maintained digitally. Most of the businesses purchase or subscribe to an efficient Business Intelligence software to store and process this information. Apart from such high-end software tools, Document Indexing offers quick access to digital information. Indexing ensures faster access to bulk information saved in files. This makes data storage and retrieval more efficient and also reduces the time taken even when there's large volumes of information to access. Document indexing needs to be done diligently considering the most accessed key columns or information stored in the file or database.
Outsourcing ensures data entry, storage and processing in the most efficient way which helps all types of businesses to go paperless.