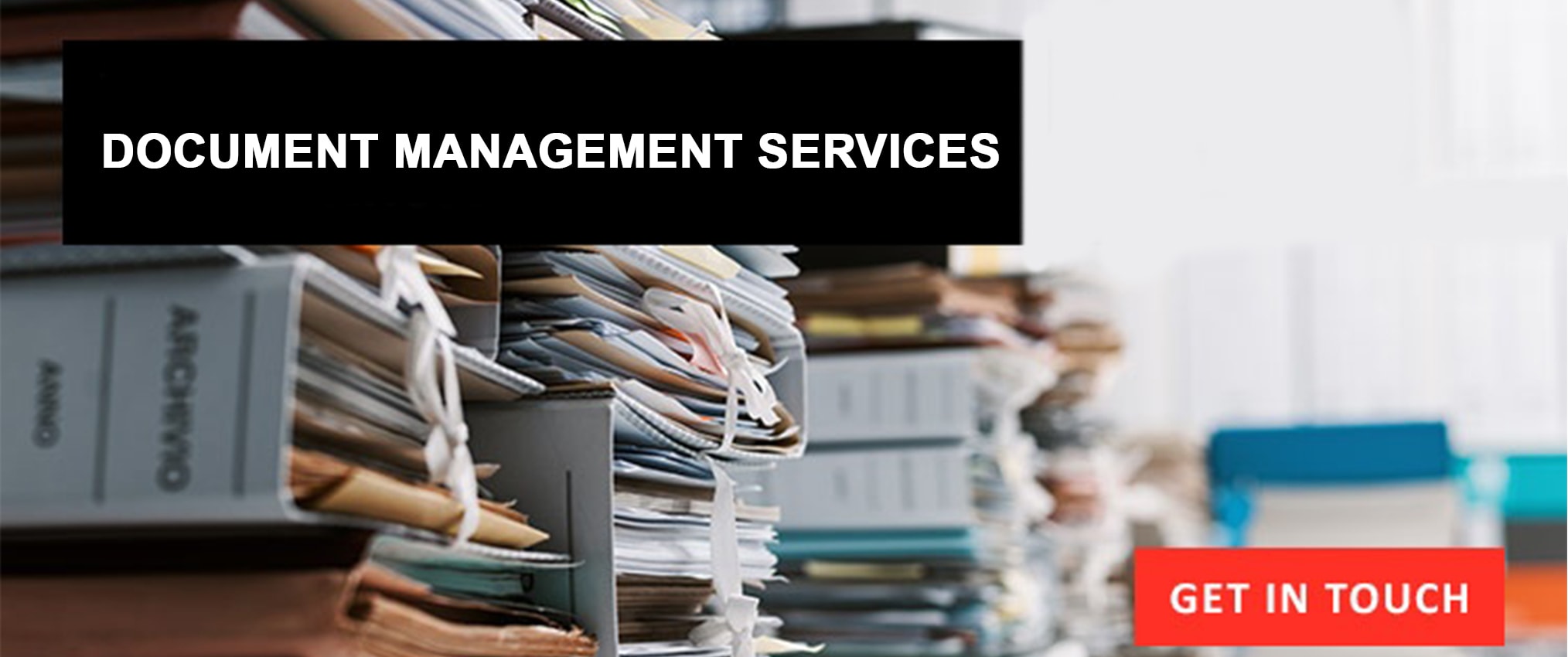 In the digital world, the competition between organizations is increasing day by day and this requires document management processes to be in place to have proper management of important business information on a daily basis. It involves the safe storage, confidentiality and security of documents which are a part of any business transaction. The documents could be invoices, receipts, bills, reports etc. The document management outsourcing services include document management, digitization, imaging, indexing, and archiving services. All these services are important as the information can be stored safely and retrieved quickly whenever it is required.
Most businesses have budget constraints with a limited number of staffs and limited access to the latest technology for extensive document management services. With the right type of business document management service, companies can make a significant improvement in the business as all the important tasks will be handled correctly. Below are the benefits of outsourcing document management services to an experienced service provider:
Document management service provider gives the organization more time to focus on the core areas of the business. At the same time organization can reduce the number of staffs required for support processes like document storing and imaging on a day to day basis.
Valuable storage space is not wasted by storing piles of papers and files. A document storage provider is needed if the company has a large volume of paper records. Files are stored safely, and it is cost effective as the in-house expenses become very high in such a case.
Access to World Class Technology
When the document management is done by the organization themselves, they use lower end technology to reduce the cost. Problems come in if there is sudden growth and because of that new software and hardware needs to be deployed, which is costly. By document management outsourcing, the organization gets access to world-class technology at a very competitive price.
Quality control measures are important for the organization. Documents should be checked thoroughly and accordingly the work must be performed. Stringent quality control processes are in place in service provider firms.
Every business has different challenges when the document management outsourcing is done. Once the organization decides to outsource document management to a competent service provider, they gain access to customized solutions based on the type of the business. If the business needs to keep the records and all information for the long-term, it will not be very cost-effective to convert everything in digital format and ready for retrieval. Existing files could be managed and stored and basis the requirement could be converted in electronic format. Such customized solutions are designed to complement the business needs.
To search a required document becomes very difficult when it involves large volumes of data. Internally in an organization, it becomes very difficult to control such a scenario. Imaging and storing solutions provided by offshore BPO service provider gives access to a file in a very short notice. Files once scanned or digitized can be uploaded in a secure drive or database where the files could be organized in a specific manner basis the specification provided. In storage, database documents are tracked and located easily. This control makes guesswork out of searching the files and lets the workers focus more on core job responsibilities.
Document management outsourcing service provides an affordable and safe document management services to companies worldwide. When documents management activities are outsourced, companies can be assured that professionals with experience would be handling their data in a safe and secure environment.