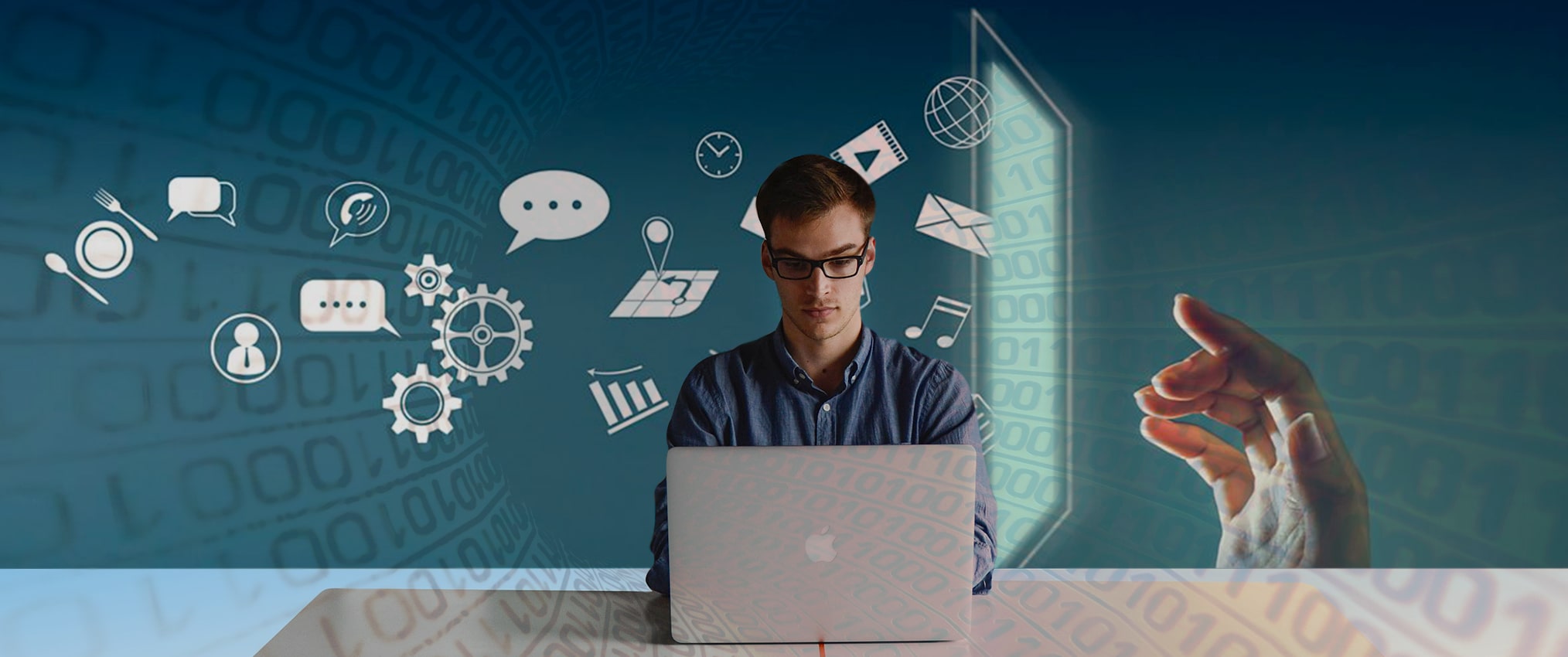 What will be your first choice when you meet up with a requirement of assistance in coordinating your office tasks? Of course, it is appointing a personal assistant with a decent pay scale. But if there is too much to handle, do you prefer to assign more officers? Or, is it wise to do it by yourself? Let us put it this way, why cannot we identify the jobs that can get handled without physically assigned employees? Wait a minute, haven't your heard about virtual assistance services yet? If your answer is yes, then it is high time to find out the possibilities to use it for effective time-saving.
In today's hectic business world, there are too many routine tasks to get handled that require less effort, and you cannot move forward without dealing with them effectively. Answering calls, scheduling appointments, sending business emails is time-consuming as well as tiring. When it is not so wise to hire more employees for these back-office tasks, you can meet your requirements with the help of a BPO service provider who can provide you the best solution for your problems. Sitting anywhere in the world, they can help you meet your requirements, even when they are complicated, time-consuming, and tiresome. The popularity of virtual assistance services is increasing tremendously nowadays, especially after the pandemic period. Let us find out why.
How It Works
There are plenty of agencies that can provide you a virtual assistance service. In general, they can fulfill your requirement within a few easy steps. First of all, they analyze the need and identify the type of assistance you wish to get. Then they can design the workflow and assign the task to some of their skilled professionals who can complete the job within the desired time frame. In addition to this, a BPO company can effectively monitor the performance of the assigned work throughout the process and submit the progress report periodically.
As the business grows, virtual assistance services are the most updated option for office management. Without providing office space, a work desk, or internet access, not even providing a computer, you will be able to get the requirements done effectively with the help of a virtual assistance company. You can understand the possible benefits it can bring to your business. You can communicate with them online and make sure they are worth paying. Let us find out how much it cost you.
What Will It Cost?
Visual assistance services charge you per hour. Typically, the cost for hiring a virtual assistant is 5-15 $ per hour. It is worth spending when considering the cost of handling these jobs with your employees and the productive results they can bring to your firm. Many freelance virtual assistants may offer you their services at a minimum price, but it need not be authentic or it may not return you the desired output. Compromising on quality is not a good idea when you get better results with a BPO service provider at reasonable costs. If you are going along with a reputed BPO company, they can ensure the best services with quality outputs. These firms charge various rates according to their efficiency and experience in handling these tasks. With the growing demands of virtual assistants all around the globe, it is high time to be aware of the services they can offer. When the world is moving faster, you must go along with it unless your competitors will overpass you in every area of business.
Benefits of Virtual Assistance Services
The most attractive feature of joining hands with a virtual assistance company is the time zone benefits. India and the US have a time zone difference of almost 12 hours, and a business entrepreneur in the US joining hands with a virtual assistance company in India can get his work completed just after their sleep since the day in India is the night-time in the US. No need to explain how it results in saving an enormous amount of time and money. It can eventually increase productivity and will allow your employees to concentrate on the core areas of business. The quality of the virtual assistance service will depend upon several factors including:
The nature of the project you wish to hand over.
The time limit in which you need to get complete the task.
The individual skill and qualifications of the virtual assistant you are hiring
Experience of the virtual assistant in handling similar projects.
But for any business problem of any type, the most preferred solution is going forward with a BPO service provider. You can entrust them with various tasks like bookkeeping, event management, website security, sales, word processing, email management, appointment fixing, social media monitoring, etc. Instead of handing over the task to an unknown person through the internet, you can rely upon an experienced BPO company. If you are the one who wishes to find more time to invest in more business areas, this will be a great opportunity without compromising on accuracy and quality. They can also provide you with plenty of customized service plans and offers.
Post-Covid Scenario
The pandemic has created an unprecedented dilemma in business management. Every business organization gets compelled to shut down for unknown periods and requested to avoid meetings. It was not a problem we have resolved before. In that sense, most of the companies have emerged with the idea of 'working-from-home. It has made a good impact on business entrepreneurs as well as employees. It eventually resulted in the acceptance of virtual work as a business organization can run its day-to-day activities without very much depending upon the physical labor of employees.
Since it is a universal scenario, virtual assistance is now becoming the future of business. The whole world is experimenting with the newest possibilities of virtual space, and a BPO service provider can do a lot here. So what will be your next choice of time management in business? If you plan to find more time to invest in online marketing, a virtual assistant in marketing management can provide you with scheduling your blog posts, create email newsletters, publish sales pages, can help you with this. All you need to find is the right BPO company that you can trust for this.
Conclusion
Virtual assistance is not only about assigning somebody to handle your back office works. It has become more relevant in recent market space since it can handle more powerful missions and critical tasks. It can become an integral part of your business growth. Virtual assistants can take significant weight on their shoulders cope up with the specific nature and aim of your company. You can rely upon a virtual assistance company for working hand in hand with you. If you do not, it will be a fault.
Offshore India Data Entry is one of the most reputed and experienced outsourcing services that provide you excellent virtual assistance services. You will get ensured with cost-effective services. By identifying your specific requirement for assistance in business management, we can help you get better quality outputs with quick turnaround times. Drop a mail to [email protected] to join hands with us to have the best virtual assistance you can get.