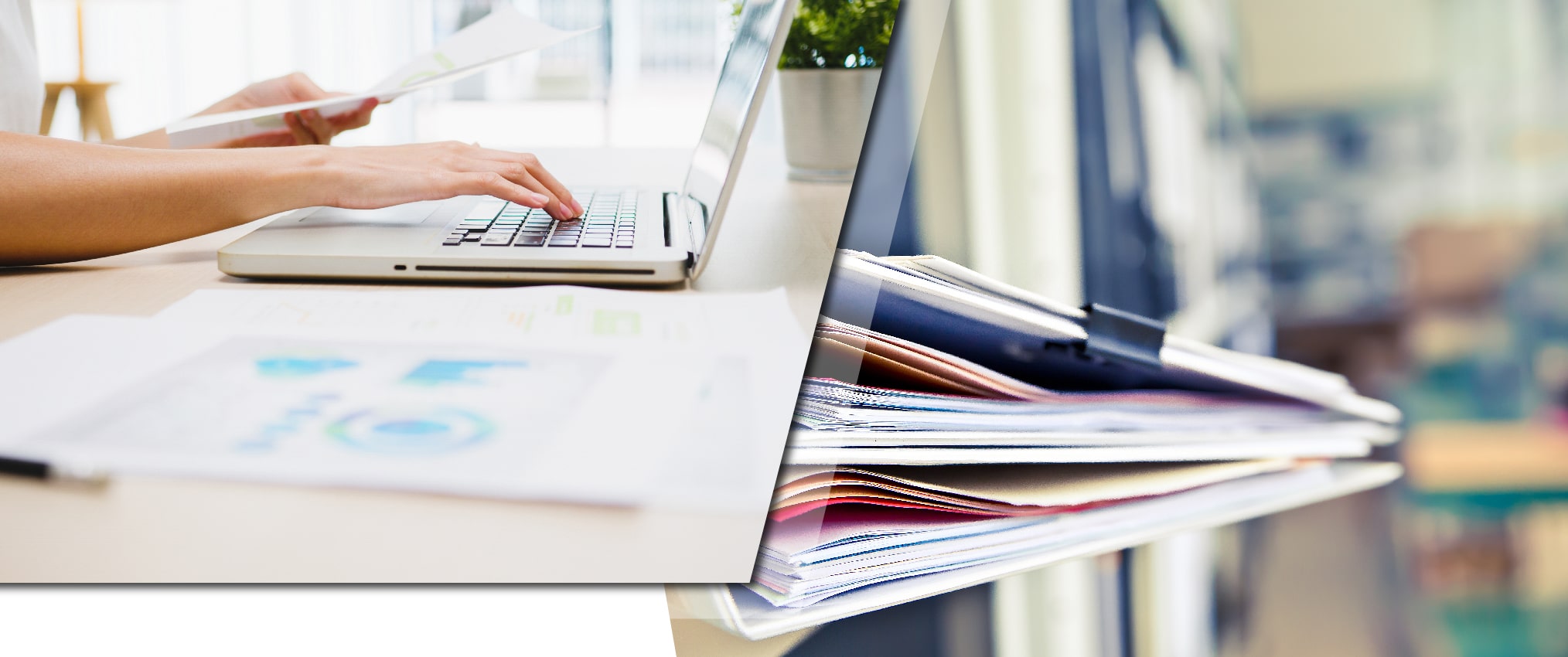 Every business needs transformations as time evolves. Getting your documents changed to data digitization is the first step towards positive change. These changes can be experienced in industries like the medical, financial, and digital world. To get the document digitization done you must consider an outsource BPO company. They are experts in handling document scanning ensuring everything is precise and without any loss.
Document digitization includes transforming the physical data into digital form through manual or software processes. These data capture services will constitute a long process if you are opting for the first time. There will be so much paper documentation to be performed for the initial time. According to the various industries, the data digitization process differs in the conversion format. With a proper understanding of your business, our experts can convert your document into any format.
According to the requirements of the organization, the team is not able to perform and thus resulting in inefficiency. If your organization faces such situations, then it is time that you shift from physical data to data digitization. Instead of wasting your time finding the paper, you can easily find it in digitized form.
You can get all your important documents at your fingertip with document scanning.   Getting your documents in an organized and structured form is always beneficial for your organization. To make this possible outsourcing data capture services is the best solution. You can save the time and effort of searching for these documents.
Proper Organized Documents
Those organizations that are geographically dispersed require their file transfer to be done digitally. Taking physical data from one department to the other will be tiring work. To ensure that every paperwork is completed how much time should be wasted from here to there.
If an employee gets transferred to a new department, how is her/his file transferred? Should HR create multiple documents for this? If this is the case then there are increased chances of getting shuffled documents. To avoid this confusion, you can opt for document scanning, which can lead to digitization of your documents and easier access.
You have to find out a secure and safe way to share your documents with internal people waiting for collaboration. Security matters, as you will have to share these documents with external parties like lawyers, the government, etc. Sharing them can create huge issues. How is it possible?
Let's assume you have shared a document with an individual who needs it. Now the document is in their inbox. Even if you have deleted it from everywhere, still they will be able to access it. So how can you keep your documents secure? This is possible by restricting access to everything except to view, thus preventing from creating extra copies.
To ensure data safety, you can store your documents at multiple locations. With proper data capture services, it is possible to get your data digitized and thus stored safely. Storing at multiple locations can ensure data safety and prevent data loss or corruption.
Digitized data copies can be made easily, which helps in keeping them secure even during any disasters while physical data will be destroyed forever.  To add more reliability to your documents it is required to store your data at multiple locations and thus saving your data from getting lost. Ensure to keep your documents in digitized form as you will not be able to recover your data once lost in the physical form.
Are you confident enough to tell that all your documents are safe and secure? Could this cover all the sensitive information too? Our physical data won't be able to tell us about a missing file. When you are in urgency of a file then you will come to know that you are missing it.
But with digitized data, it is easy to organize and find out where your documents are and to access them when needed. Your document management system will efficiently scan through all the files and will keep on updating you about the expiring documents.
If you are looking forward to digitizing your documents and thus keep updating to the current trend, then our experts will surely make it easy for you. We provide affordable services, maintaining quality and accuracy. If you need timely execution of services, feel free to contact us at [email protected]