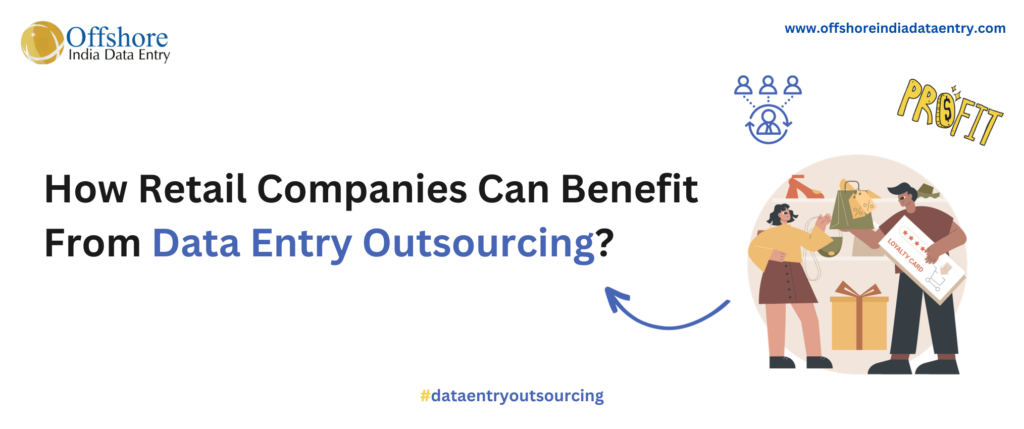 Data entry plays a vital role for retailers by capturing and organizing key operational and customer information. Accurate data entry is essential for informed decision-making, process optimization, and delivering excellent customer experiences.
Common Data Points Tracked by Retailers
Customer profiles – Names, addresses, purchase history, etc. help with personalization, segmentation, and loyalty programs.
Sales data – Recording items sold, quantities, dates and revenue numbers allows analyzing sales trends over time.
Inventory levels – Maintaining accurate stock counts and order records aids in replenishment planning and avoiding stockouts.
Employee records – Files with contact details, roles, performance, etc. help with HR management and compliance.
By diligently entering and categorizing this operational data, management gains valuable insight into what's driving business performance. It also helps ensure the business runs smoothly by keeping an organized record of key metrics.
However, manual data entry diverts employee time away from higher-priority tasks like customer service. Outsourcing this function allows internal staff to focus on growth initiatives while maintaining an efficient data infrastructure.
Leading data entry services outsourcing providers have skilled data entry experts and robust processes to capture retail information quickly and accurately at lower costs than in-house staff. Retailers seeking to streamline operations through data-driven decisions should consider outsourcing options.
Various Services Offered By Data Outsourcing Providers
Outsourcing data entry to a reliable BPO partner offers numerous benefits for your retail business. It boosts flexibility, provides a competitive edge, ensures data security, grants easy access to information, strengthens customer relationships, offers growth opportunities, and enables improved business decisions. Partner with a trusted BPO company and you can avail the following services:
Online Data Entry
Product Data Entry
Invoice Data Entry
Image Data Entry
Catalogue Management
Website Data Entry
Benefits of Outsourcing Data Entry
There are a lot of core operations that need to be done in a company that belongs to the retail industry. Also, there may be peak sales times, like festival seasons and wedding seasons, during which there will be a high surge in sales. In these times, the in-house employees will be completely busy with many tasks related to this.
So, if you can partner with a BPO company, they can ensure the smooth functioning of your company by helping with all data entry work.
Provides a competitive edge
A website with well-organized and updated data is a pivotal factor that attracts many visitors. If the website of a retail store can attract more customers, the chances for them to convert into loyal customers are high. Thus, if you can tie up with the right BPO partner, you can keep your website rich with ample and accurate product details and ensure more traffic.
These days, customers prefer to go for online searches before they purchase a product. So, if you provide your customers with the latest information, it will help a lot in enhancing your business.
Data under tight security systems
As a retail service provider, you may have a large collection of customer data, including their name, contact number, email address, card number, etc. These are the data that you fetch from them whenever they purchase from your store. They share this information in the belief that their privacy won't be affected by it. Thus, if you fail to keep their crucial data secure, customers will lose trust in you. So it is your prime responsibility to keep their data secure. In such situations, you can approach a trustworthy data entry outsourcing company that can protect your data from malicious attacks.
When the data that is spread on paper gets transformed into digital format, it will help the retail business in many ways. The retail industry is a sector that is prone to dynamic changes. But to survive in this industry, you must make quick decisions. So, when the data is present in digital format, it will be easier for the top officials to take decisions through effective discussions.
In short, solid decisions will always help companies reach the top and beat their competitors.
Customer relationships and accurate data
Data has value only if it is free of errors and duplication. Accurate data is a crucial asset for every business organization. That is, if you approach a top-notch company that has business process services, it is absolutely certain that it will deliver you with data of top quality.
Let us see how it works.
If you are running an online retail store, you will be provided with accurate personal data about your customers. This will help you a lot in maintaining communication with your customers and also make your product delivery much easier.
Insights on Opportunities for Growth
Every company runs with the prime motive of spreading its presence to more and more people. That is, companies look for better opportunities to grow themselves. When the invoices are digitized properly, companies will get to know their current monetary position. Also, it will give them clarity on their actual financial balances, and thus they can take crucial decisions on various things, like
Whether they should cut their expenses to attain maximum growth
Is there any possibility to open a new branch?
Improved Business Decisions
When you get your data entry done efficiently, you can make highly improved decisions. Let us see one such situation through proper invoice data entry. "A" is a person who runs a retail supermarket chain. Once he comes across a situation wherein he needs to decide whether he should stock enough baby products in his store, he can tackle this situation by partnering with a BPO company. So by analyzing the invoices in electronic format, he will get a clear understanding of purchasing patterns, and he can decide whether he should keep such products in his store or not.
Empower Your Retail Business With An Expert Data Entry Outsourcing Partner
In today's competitive retail environment, data-driven decisions are key to enhancing the customer experience and growing business metrics. Outsourcing non-core tasks like data entry provides advantages like scalable workforce and actionable insights.
Offshore India Data Entry has experience delivering tailored data entry solutions for retail clients. Whether digitizing purchase orders or processing loyalty points, our trained team handles any data needs quickly and accurately. Customer data is secure under strict protocols.
Streamline operations and unlock growth by leveraging our proven data entry outsourcing expertise. Affordable fixed fees are tailored to your needs. Contact us today to learn how our data solutions can help your business succeed: [email protected]