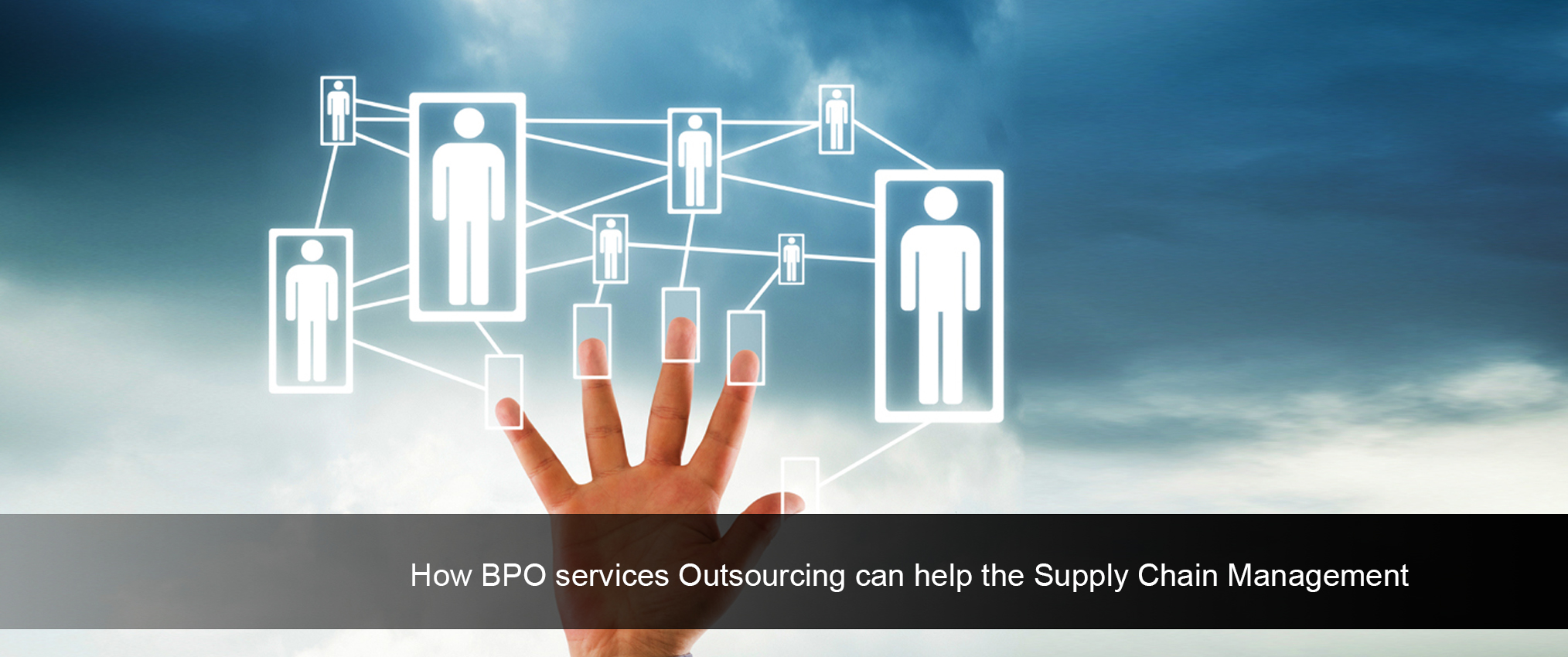 SCM stands for Supply Chain Management is an important area in every business. As the transformation of raw materials to final products involves crucial steps, SCM demands high efficiency. But now the companies have realised the benefits they can gain by outsourcing and many companies have started practising the same.
So now let us have a deep dive into the matter that how BPO services outsourcing can help the Supply Chain Management
Role of BPO Services Outsourcing in Enhancing Supply Chain Management
Smooth Functioning
There may be a situation wherein your business needs a large workforce but you don't have enough in-house employees. Also, it is not a wise decision to hire new employees only to meet that scenario. But, if you are partnering with a BPO service provider you will get their professionals and can run your business smoothly.
Proper Financial Management
Financial Management is the backbone of every business organisation. The various objectives of the business can only be achieved through the proper implementation of financial policies. The first and foremost thing that the financial policymakers in a company must keep in mind while framing policies is avoiding unwanted expenses in a company.
In the case of supply chain management, if the business organization seeks the aid of an outsourcing company, it will deal with all kinds of data entry jobs related to it. And thus business entities can save the amount they need to utilize for paying employees and maintaining infrastructure and technology.
Aids to Stay Updated
Going with the trends in the market is a factor that aids in fostering the growth of a business. Even though there will also be a tendency to move through the roads that are already taken by many, it is always better if you take new roads. But to take new ways and stay up to date, the in-house employees need to be free up from their mundane tasks.
That means if the business organization partners with a BPO company, they will deal with all those kinds of time-consuming tasks. And thus the in-house employees can spend their time in other core operations of a company.
Consumer Satisfaction
Customer Satisfaction is one of the factors that drives every business to success. Business entities can provide satisfaction to their customers, if they take into account the following things:
Demands of customers

Issues of customers

Expectations of customers
So when the area of the supply chain is functioning properly with the help of BPO companies, the business entities can focus on all those fields that can boost customer satisfaction. The overall result of customer satisfaction is that, if the customers are satisfied with services they will share their experiences with peers. And the company can receive fresh customers through positive referrals.
Social media has become a powerful marketing tool nowadays. So if a company can provide a great level of satisfaction to their customers, then they can expect good results.
Improves Productivity
Business productivity means the efficiency at which a project can be finished within a period. The employees, technologies and methods play a great role in deciding the productivity of a company.
With the advent of AI, there are many technologies in the market to take away the boredom in tedious jobs. Also if the employees are well trained they can also contribute a lot to maximize productivity.
In short, if a business organization partners with an outsourcing company, it will get access to modern technologies and expert professionals. And thus they can achieve excellent results in productivity.
Quality Service
Quality service is another factor that helps a business to grow. So if a business entity seeks the help of an outsourcing company it can assure quality to a great extent. That means if a bpo company partners, it will put its time, skills and resources to achieve a good result. This kind of attention from bpo companies can be seen due to the fact that they are concerned about their reputation.
So if a business entity can find a leading company it can provide quality service for its clients.
Final Thoughts
The pace at which a company meets the growing demand in the market matters a lot in an Industry. So, in order to keep up the pace, a company needs to give special focus on its supply chain management. But if you can find the right BPO company you can share your risks with them.
Offshore India Data Entry is a BPO company that provides a bunch of data entry services to alleviate business entities. So if you want us to partner with you, connect us through [email protected]