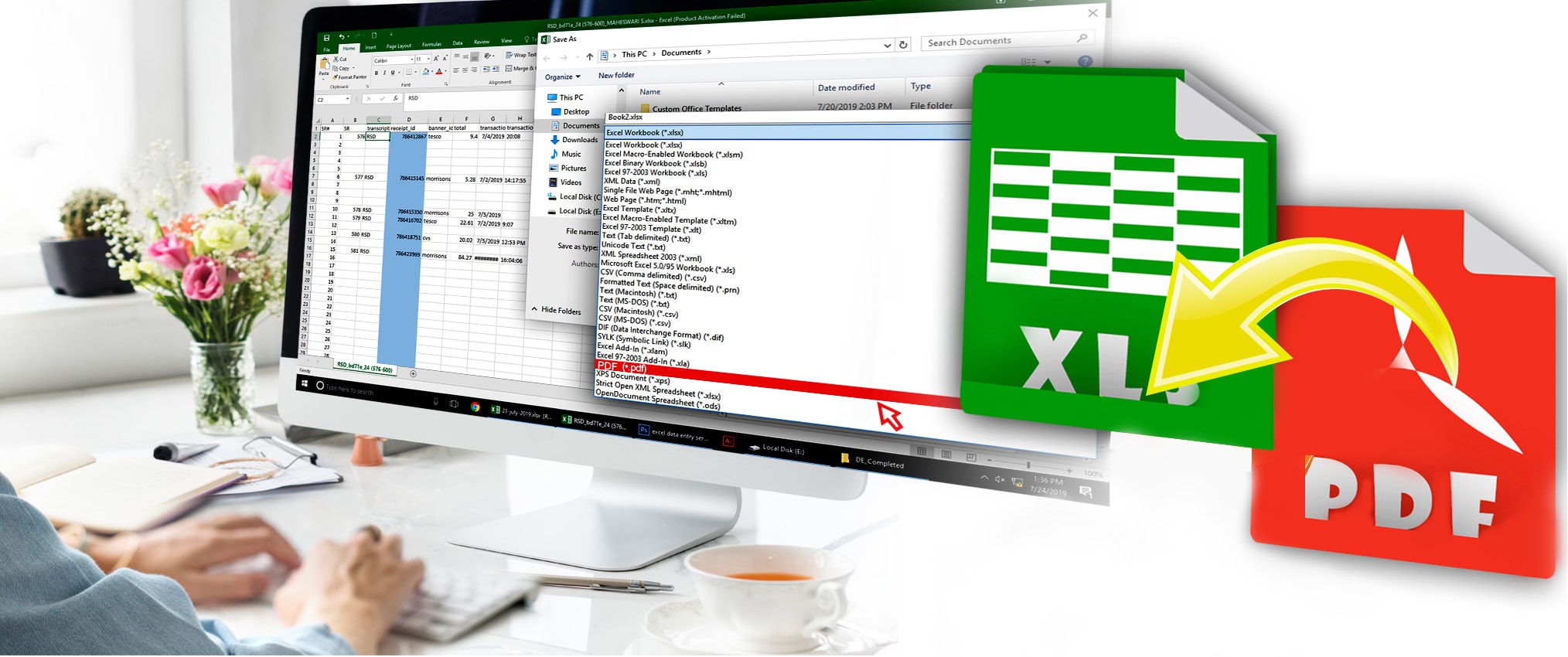 Extracting data is not an easy task. But extracting data from PDF to excel is even more challenging. If you are not a very technical person, then you will find it very confusing and hard to do. Organizations of all sizes have to overcome this challenge to grow their business and sales.
Following are the few common points where the problem lies:
PDF documents can be really difficult to edit and update.
Obtaining high-quality PDF conversion IT services can be really difficult.
Converting PDF into Excel can take a lot of time for an in-house team which results in diversion of their attention from core activities core business activities.
PDF files are also not compatible with many online platforms and publishers.
To mitigate the challenges, it is very crucial to find conversion specialist that can help you streamline the method and provide you with great results in a specific period.
The data extraction services can enhance and improve the process of converting files to your required format.
PDF can be incompatible with many online websites and converting it to PowerPoint, Excel or Word can take a lot of time.
Many companies offer data conversion services such as: 
Converting non-PDF files such as images, reports, journals, and text to high-quality PDF documents.
Converting PDFs to other required documents (such as photos, XHTML and MS-Word).
Transferring hard copy documents such as scanned reports to digital formats.
It may also involve converting books & reports to PDF and various others.
Transferring from the PDF format to other formats include PDF to a text file, PDF to JPG, PDF to IMG, PDF to MS Word, Excel, PPT, etc.
Professional companies offering data entry services as the below procedure of PDF to Excel conversion:
The process of PDF file conversion begins from the first scope.
We have to define the scope which involves your requirements for PDF conversions.
Then the next phase is to get all the files transferred to converted to PDF format after the conversion is completed.
Results are tracked internally for Quality Assurance.
Quality Assurance purpose is to ensure that all the client requirements are satisfied.
Then PDF files are submitted to the client for approval.
The final step is delivered to the client via Dropbox ADP or whichever method suitable to the company.
Following are the benefits gained by companies when they outsource PDF to Excel data entry:
24*7 Support and Services.
Save Money.
Multilingual team to understand your problems in any language.
Multi-tier quality assurance.
Compliance customer.
EU GDPR (General Data Protection Regulation) compliant.
Professional team of more than 150 document conversion & data management experts.
Multi-tier quality checks and secure confidentiality/non-disclosure agreements, File Transfer Protocol (FTP), Virtual Private Networks (VPN) and more.
Complete compliance with service level agreement standards.
Option to work in your time zone.
If you are a business owner, then you must prefer to focus on core areas, not on other things. But if you start getting involved in PDF to excel process, then you will not be able to do that. So, outsourcing such services is the best solution.