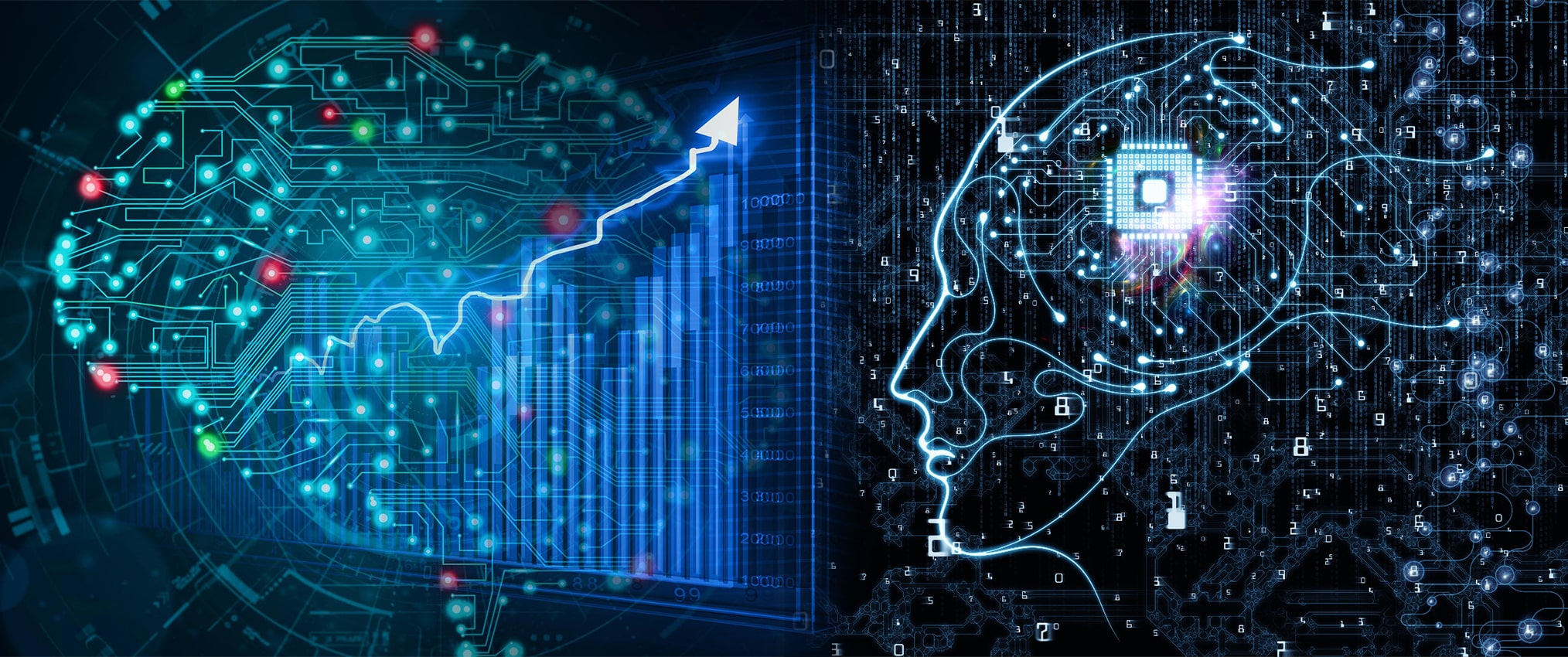 It's important for every business to know how important artificial intelligence (AI) is in data mining because of new technology. It's no surprise that AI is the new buzzword, with applications in many industries and B2B and B2C. Data mining services employ AI to assist with data collection and processing. An algorithm and its associated techniques and tools are the main because of the uses of artificial intelligence in data mining.
Combining AI and data mining can help businesses understand business processes from operational systems and event logs. Data mining is the significant extraction of implicit, unknown, and potentially useful information from data in AI. Large databases utilize statistical methods because it identifies trends and other relationships in data.
Significance of Data Mining
Business firms are embracing AI because of its growing importance and awareness. Most of the companies are dealing with unparalleled volume of tasks and responsibilities. Web research and data extraction service are critical components of a business. Statistical methods are vital because it offers useful insights from data. These strategies aid in reviewing and communicating data that can be utilized to make marketing or other key business choices.
How AI and Data Mining Work Together?
Data mining makes use of AI's predictive analysis capabilities to gain deeper insights into data. Additionally, this will create a paradigm for achieving business impact. AI algorithms can help estimate resource requirements and help allocate them appropriately. Both predictive analytics and machine learning can help uncover patterns that can improve company processes.
Use of ML Analytics
Real-time content monitoring allows machine learning algorithms and deep learning neural networks to forecast future events. For example, how many pages must a user navigate through before reaching a checkout page? The ML algorithms can also calculate how much resources will be required to finish a job. AI may identify and eliminate ineffective resources for a task in order to lower total costs. ML can detect which process variables are most important to the task's outcome and help organizations focus on them.
Connecting Tasks
Various procedures can incorporate several simple jobs. To provide product information to customers, manage complaints, and notify staff of new items, sending an email is a common task. However, combining tasks into many processes increases model complexity. Vendors are developing AI-enabled desktop bots that can record distinct actions using computer vision. A task recorder can help you grasp a complex procedure more precisely. Determining the optimum output models requires ongoing recording, which provides up-to-date process information.
AI-Enabled Data Mining Techniques
Association Analysis
AI is gradually changing our world. Association analysis identifies attribute-value conditions that commonly occur together in a dataset. Association analysis finds products frequently purchased together.
Classification
Classification is the process of developing a set of models to predict the class of unknown items. The generated model can take the form of decision trees or mathematical formulas. Classification is vital because it can be used to predict the class label of data objects. Prediction is the process of determining distribution trends based on given data.
Regression Analysis
Regression analysis is key since it builds models that explain dependent variables using independent variables. People can predict how well a product will sell based on its price and how much money they make.
Data Types for AI-Enabled Data Mining
Video Data
The web research firms provide services such as video data collection, classification, and annotation, object localization, object identification, and video tracking. Artificial intelligence will assist in the conversion of video to written language for subtitling or captioning.
Image and Text Data
AI will aid in the collection of visual data in order to improve item detection, facial recognition, and movement prediction capabilities. It can be hard to find text datasets that are as unique as the machine learning models they help to build.
Audio Data
The core of all sound-activated machine learning systems is diversified, high-quality audio data. For speech and other audio recognition challenges, data collection might be a challenge. Machine learning and AI is vital since it enables rapid audio dataset creation.
Offshore India Data Entry offers the Best Data Mining Services due to its Experience and Innovativeness
Being one of the top web research company, Offshore India Data Entry provides first-class data extraction services. With our industrial experience and incredible professionals, we provide flawless data mining solutions. The data collection is one of the highlighted services offered by our dedicated team.
To get your hands on the best business information, feel free to hire our AI-enabled data mining services. Contact us at [email protected]