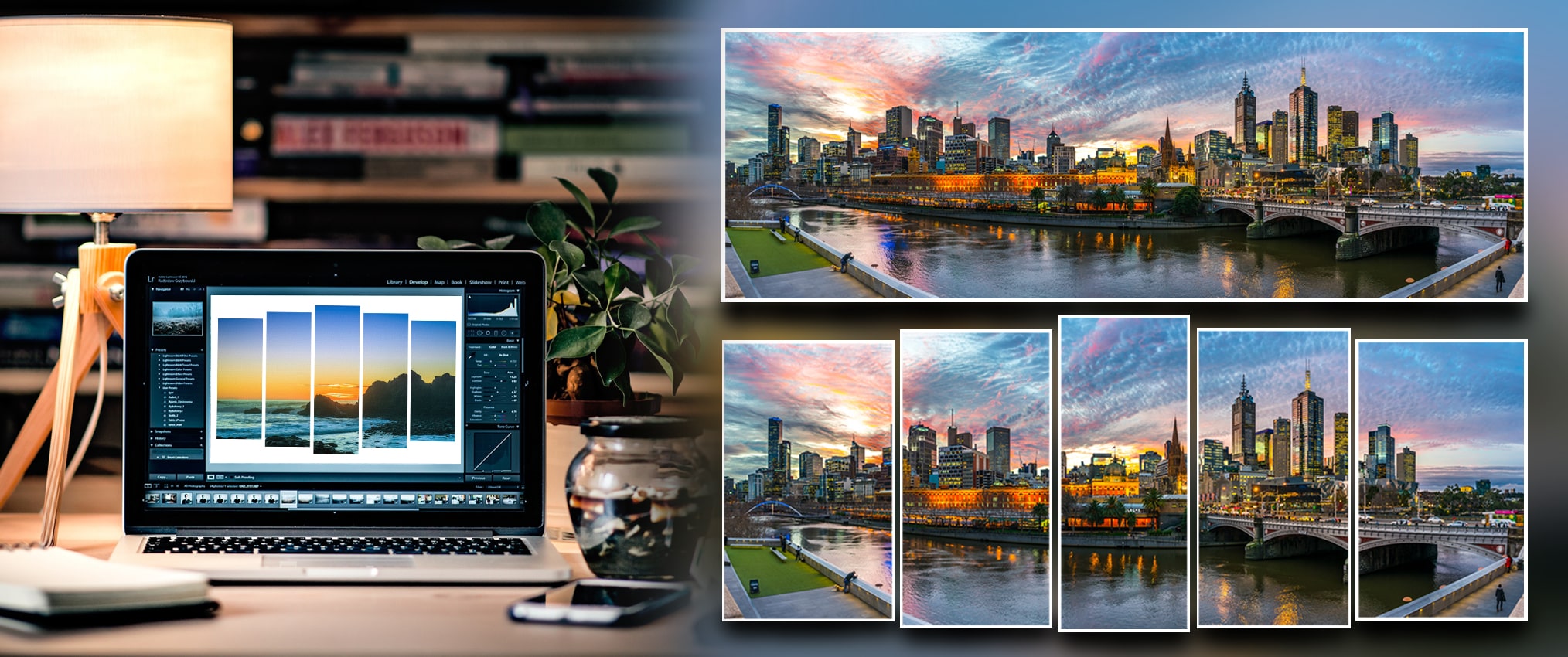 You may wonder that your wide lens is not capable enough to capture the beauty around you. Perceiving a beautiful sight and struggles to capture it with a camera is the worst thing that can happen to someone passionate about professional photography. Then, it is high time you need to have a better outlook on 360-degree photography and experiment with its benefits. It will push your photography skills with a wide lens to the next level you can create wonders with your camera. What we intend to discuss here is the possibilities of panorama photography with the best photo editing services. Let us look at how easily and effectively you can excel with 360-degree photography and how it becomes an asset to your photographic intuitions.
Panorama Photography Over Landscape Photography
There are plenty of challenges when you go taking landscape images with a wide lens. It can be far less lens distortion, incapability to cover more landscape areas in a single shot or anything. It will result in getting lesser resolution prints with lesser sizes. A panoramic photo can resolve these issues when taking landscape images and will be far more impressive than a single photo taken with a wide-angle lens.
Panoramic photos are created by taking a series of overlapping images of landscape scenes and merge them digitally. Special software is used for this and has the chance to enhance its quality and beauty with panorama photo stitching services. It can get operated with standard lenses instead of using a specialist lens. It makes it less expensive and more effective in capturing landscape images.
Tips to Make an Impressive Panoramic Photo
If you keep a couple of things in mind, panoramic photography can become a fascinating experience, as we have already said. You can explore a lot with it. Having great impacts on daily life and also in business like real estate photo editing. It helps attract maximum viewers and turn them into customers. But be sure about these before you get ready to take the first click.
The Lens You Choose: A standard lens is perfect for taking panoramic photos. It is less expensive, easily available, and can get handled by someone not very professional. But ensure that the lens is neither too wide nor too long. It helps you get a minimum lens distortion and thus makes the image more realistic. Choosing a lens between 35 mm and 80 mm will be perfect for this. But it must get selected concerning the size and shape of the object that you try to focus on. Also, the distance from the object has to get noted to have a better understanding of the scene.
Setting Your Focal Distance: The focal distance of your lens is the distance between the camera lens and the point to which you want to focus. You can set the focal length as per the requirements, but make sure that it is the same for each photo. Shooting each photo at different focal lengths will lead you to have variations in the sharpness of images you take. It will result in a mismatch in images when stitching them together, which can be a burden to the panorama photo editing process. It is good to focus one-third of the distance from where you're standing to where the furthest element of the scene is. Switching to manual focus mode can also help you stick to the same focal points when taking images.
Selecting The Manual Mode: Setting the apt exposure is also essential. In addition to this, the aperture size, shutter speed, and ISO must be consistent. You can have a couple of test shots before stepping into the actual ones to make sure these are adjusted correctly. For this, switching the camera into manual mode can be helpful. The values for shutter speed, ISO, and aperture size can get set manually before clicking. For getting a seamless final panorama, maintaining consistency with the image brightness must get ensured, even though there is a chance to enhance it with photo editing services, it can get achieved by adjusting these settings manually.
Maintaining The Correct White Balance: White balance indicates how warm or cool the colors are distributed in the image when capturing. It reflects the balancing of colors when the camera perceives it. But if you let the camera automatically select the color balance, it will choose different color rations for different images. I will make every photo look different. The photo merging tools used by panorama photo stitching services will find it more difficult form correcting it. It is always good to read your camera's user guide to find the t available range of white balance presets. Choosing a sunny, cloudy, shade, fluorescent, and so on according to the atmospheric conditions and weather.
RAW Instead of JPEG: Prefer RAW formats instead of JPEGT because RAW formats will provide you zero image compressions and no adjustments to the actual image. RAW formats are equivalent to the negatives in film cameras. Without having any image adjustments like sharpening, changing color saturation, and so on, RAW images can help make the stitching process easier. It makes panorama photo editing more effective and quick. It is also easier to merge RAW images as compared with images in JPEG formats. If you use RAW images, the resulting panoramic image will itself be a RAW image.
Careful With The Stitching Phase: Many different software packages will merge your photos to create panoramic photographs. But you must be very careful in choosing the apt one. Also, make sure that you do not edit the individual photographs that make up the panoramic photo before getting merged. The main problems that come across panorama photo editing are misalignments, tilting angles, color differences, overlapping, visible seams, unwanted objects, incoherent shade, light, etc. In various business applications like real estate photo editing, it cannot get tolerated even to the least extent. Panorama photo stitching services will be committed to delivering high-resolution photographs with the desired corrections. They can have both manual and automated processes to handle these stitching requirements enhancing efficiency in photo editing services.
As a beautiful photographic technique, you can push your aesthetic skills to their maximum with 360-degree photography. Also, you can have n number of possibilities of using them in business-like in real estate photo editing. It helps to optimize the panorama files for faster uploads on the web so that it can be easier for the customers to view. Photo editing services can also help you with the best tools to enhance the quality of the images you have taken cost-effectively and efficiently. If you get what we have said right, then take the camera and explore your surroundings. Some beautiful scenes may be there waiting for your camera to get captured.
If you are creative and enthusiastic enough to make the most common thing into an attractive object, then you must experiment with the artistic possibilities of 360-degree photography. It will show you more than what you want and will help you improve your creative outlook by challenging your own photography skills. We hope that you found this article helpful. To know more, reach us at [email protected].