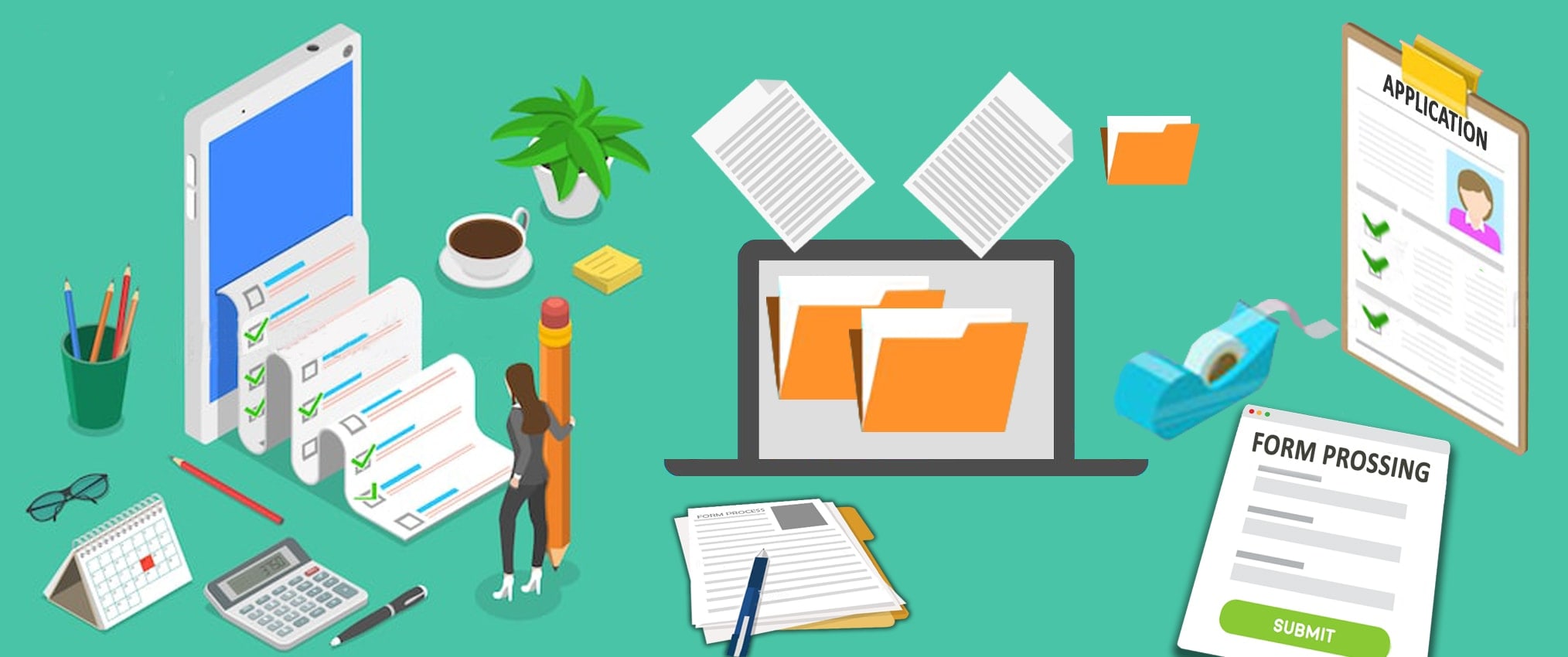 Every organization has forms to be filled in for its work. Be it insurance claim, medical claims, order form, employee form or any other legal or financial document. The business requires a structured way to fill in such data for smooth operations. There are BPO data entry companies which provide outsource form processing services that reduce human errors which is natural when the forms are filled in manually and are converted and stored in convenient digital formats.
When companies outsource form processing, they enjoy many advantages apart from the two mentioned above as the employees of outsourcing companies are skilled and they work professionally to finish the allotted assignments on time without compromising on the quality. Below are some major advantages of outsourcing form processing services:
Availability of expertise across various domains
No money is spent in hiring skilled labor and creating an infrastructure for such work.
Cost-effective solutions make better utilization of funds in other business.
Outsourcing will allow the staff to focus on more serious and important aspects such as operations and marketing.
Outsource form processing services providers serve a wide variety of requirements from market surveys to product details and insurance claim entries. The firm provides customized software for the form processing based on the requirements of the company this makes the work easy and fast. This work could be a part of data processing services provided by the BPO firm. They would work on the raw data provided to them and analyze it per the requirement of the form, thus making such a tedious and time-consuming process easier for the company. For the company, quality data is more important than inaccurately filled in forms. The processed data is verified and then accurate data is given after thorough data cleansing. There are reports for customized data exports, archives and retrieval methods being part of security measures.
This will increase the productivity of the business as the service providers can process the forms in both written or printed form where the data could be in both structured or scattered form. The quality of work also tends to improve apart from increasing the pace and volume of production.
Some of the common outsource form processing services includes:
Market Research Forms Processing
Insurance Claims Processing
Survey Forms Processing
Medical Forms Processing
Catalog Forms Order Processing
Immigration Forms Processing
Student Forms
Application, Enrollment and Registration Forms
Order, Discount and Rebate Forms Processing
To partner with a good outsourcing service provider is very important as they will offer quicker service with cost-effectiveness and quality output. The form processing service provider should be able to customize the work according to the company's requirement. This is an important factor to consider as it affects the speed and productivity of the parent company that depends upon the form data for various business processes.
The mindset to change the traditional methods of working brings in a new start. Hence it is a smart decision to outsource form processing service which is definitely a way to increase the productivity of the organization in the most cost-effective manner.