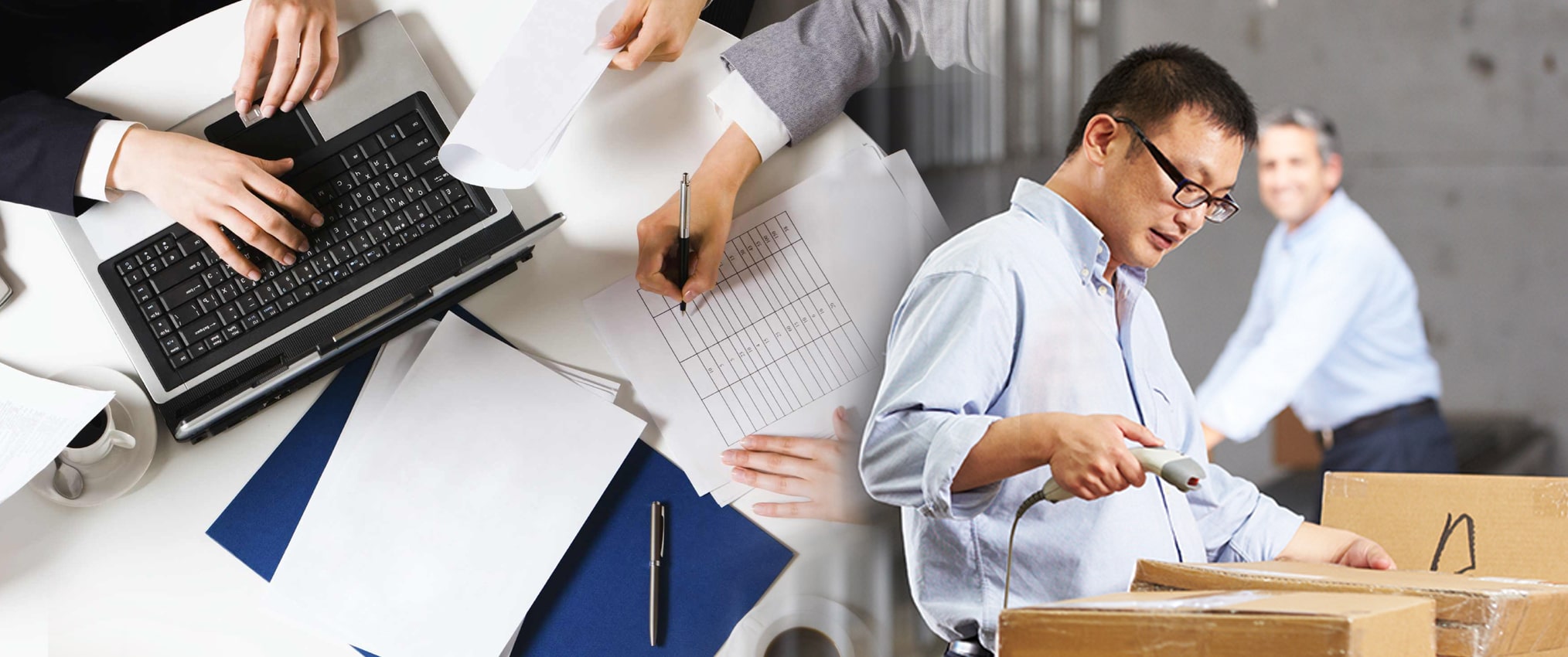 Have you ever thought of the difference between in-house processing of logistic BPO services and outsourcing them to a third-party/vendor/service provider? Well, in recent times, the practice of outsourcing the logistic BPO services has become a common trend amid the growing market competition.
"Logistic BPO Company – The Finest Way of Cost-Reduction"
The procedure for working and carrying forward a logistic business is quite tiresome and expensive. The logistics business involves a huge cost as you need to work on transportation, packaging, security, warehousing, etc. But, alongside these challenges, spending a large amount on back-office and logistics documentation can be an added burden (in terms of finance). Here, comes the need to reduce the cost of non-core logistic business services such as logistic data entry, logistic documentation, or bill of lading needs. But, then, a question arises – How? Well, the answer is simple and effortless – outsource logistic BPO services.
In this article, we'll be discussing how your firm can reduce the documentation cost by collaborating with a logistic BPO company?
Less Focus on Major Activities
By hiring a renowned logistics BPO partner company, one can divert their complete focus towards the fulfillment of core activities such as transportation, packaging, etc. Such business tasks lead to the generation of heavy income and thereby, cast a positive impact on business profitability. In-house implementation of the non-core tasks such as logistic data entry or bill of lading can disrupt the smoother business functioning and will double the cost put forth by your side.
Storehouse of Professionals
Generally, hiring in-house professionals and training them to handle the logistic BPO services involve large expenditures. Most of the employees require time-to-time training so that they will be updated about the use of new technologies or software. Thereon, recruitment and training need bulk of amount, which most of the logistics-based organizations fail to manage. In such an instance, outsourcing the logistic BPO services can be profitable as these expenses can be totally eliminated. These outsourcing firms will have a team of specialized data entry service operators and documentation assistants who will ensure in rendering quality solutions. They will be having in-depth knowledge regarding freight payment, pre-audit service, data processing, and so on.
Attractive Pricing Budget
Hiring a logistics BPO partner company is regarded as the best means of reducing the cost spent on logistic documentation or other associated services. For example, you can easily save around 60-70% of your operational costs. With the right outsourcing partner, you can easily save a huge amount that is frequently being spent on the implementation of non-core tasks including logistic data entry, bill of lading, freight management, and so on. The logistic outsourcing companies often tend to provide the results with the best quality at a competitive and highly economical price.
Saving on Infrastructure and Technology
Managing the in-house logistics process can be challenging as you need to invest a huge amount on technologies and other essential infrastructure. Every logistic business requires the need for essential technologies, for instance, you might require the updated software version to perform the data entry and other related business tasks. Technology investments are crucial and at times, risk-involving too. But hiring a logistics BPO partner company will enable your organization to meet the end-to-end requirements in an efficient and a better way. With such a move, you could spend a minimal amount on the infrastructure and technological advancements.
Apart from reducing the cost involved in the logistic BPO business, there are other benefits with the inclusion of outsourcing such as continuous project monitoring, round-the-clock support, quality-oriented and result-driven outcomes, along with other minor advantages of enhancing your business. Offshore India Data Entry is the best and reputed logistics BPO partner company, offering the finest results affordably. If you wish to seek our assistance, feel free to consult our specialists at [email protected]