Offshore India Data Entry is a data processing service provider, specialized in all kinds of data entry services. Because of our expertise, we are capable of delivering CRM, Zoho, SAP, and QuickBook data entry and processing services.
By hiring Offshore India Data Entry, you need to think only of your core business. This is because we are here to take care of your QuickBook data entry, SAP data entry, and so on. We will give you significant cost advantages since we have a large team of trained professionals.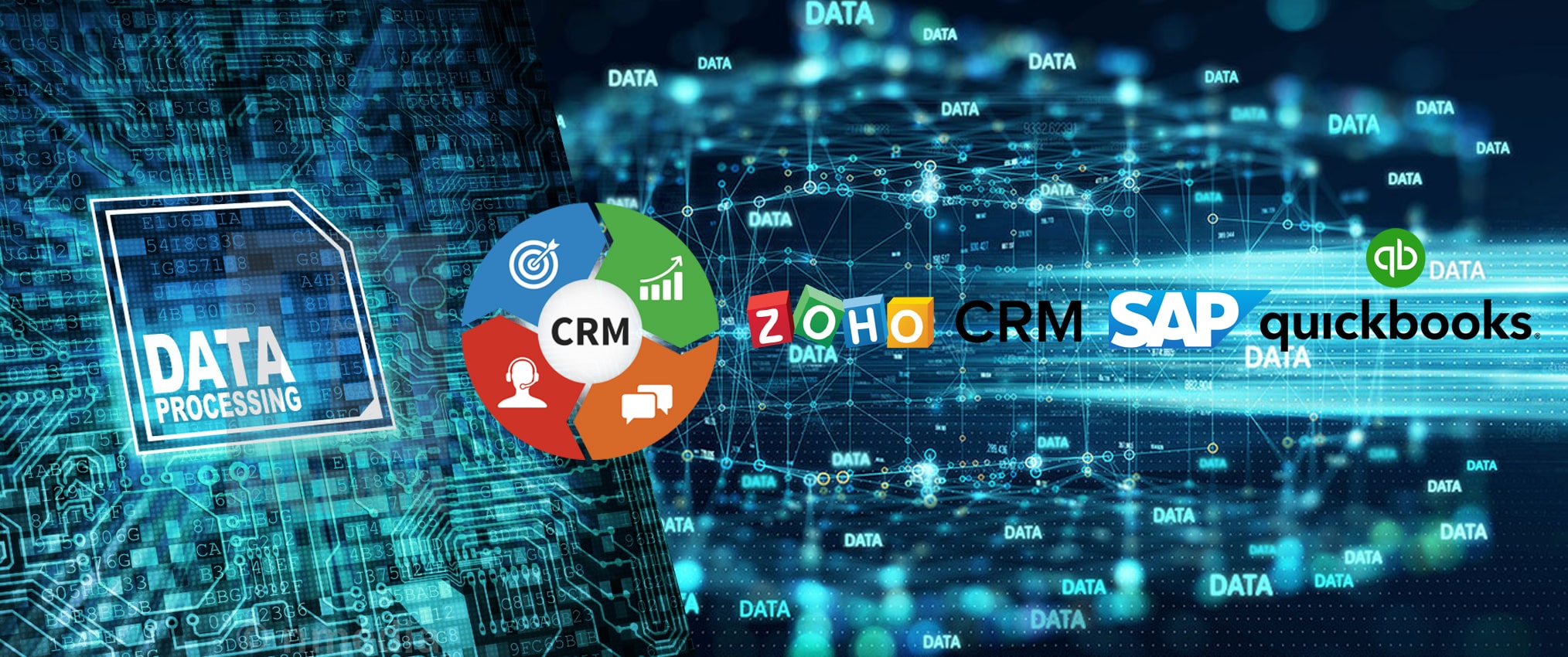 Here's a look at our unique data entry and data processing services.
Data entry is a crucial task in any business. If you are looking for dedicated and reliable data entry operators, hire Offshore India Data Entry.
Since we have highly qualified data entry experts, we ensure to deliver accurate and quality results. From CRM data entry and processing services to Zoho or QuickBook data entry, we are here to help.
Our QuickBook Data Entry Services
Outsourcing QuickBooks data entry services to our team is beneficial because it will save you time. You can focus on more important affairs including business expansion and profit-making functions. The amount of work done by a small team of bookkeepers can be done in a fraction of the time by our experts. We have a larger staff, trained to provide accurate, fast, and efficient QuickBook data entry/processing services.
Our QuickBook data entry and processing service is vital since it provides accurate and updated inventory information. Inventory is like a heartbeat for your business. It is an important aspect of your business and keeping it updated is essential to keep your customers happy. Our updated QuickBook data entry will void errors that can damage customer satisfaction.
Process of Our QuickBook Data Entry/Processing Service
We are familiar with all the elements of QuickBooks and will handle everything from deposits and payments to sales receipts and invoices. We ensure accuracy in every aspect of your firm's finances because of our QuickBook data entry service.
Proper preparation of data because it facilitates decision-making

Data entry and validation since relevant data hold prominence

Quality assurance

Final delivery
Our CRM Data Entry Service
Data collection and verification is one of the most important steps in the CRM data entry process because of its relevancy. It involves collecting customer details, verifying the information, and storing it in a structured format. We go for a mix of manual and automated data capture methods to ensure maximum accuracy. This is because we need to provide 99% customer-satisfied results.
Our team knows how important it is to meet your customer's needs because we have been in the business for a long time. We provide our clients with accurate reports to predict future based trends. Our CRM data entry and processing services are vital because they will help your business to maximize sales. Other benefits of our CRM data entry include:
Increase customer satisfaction

Increase customer retention

Lower the cost of support

Improve campaign management
Process of Our CRM Data Entry/Processing Service
The various stages in the CRM data entry process are vital because it helps in delivering the desired result.  Our services are well-known since it is accurate, transparent, flexible, and affordable. Apart from setting up the process, our CRM data entry has five stages:
Transferring data from CRM to Excel

Data validation

Data cleansing

Data/document formatting

Data enrichment
Our efficient CRM data entry process has been receiving acclamation since the results are offered within a stipulated timeline. We believe in automating the data entry process for accomplishing better results.
Our Zoho Data Entry Service
We have said goodbye to manual data entry services because of the entry of data automation. Considering this, our data entry experts would help you in managing all your data and information with ease, by using automation tools like Zoho. This is also a very simple way for data entry services and data processing in Zoho CRM, Zoho Books, etc. It will not only save your time but also helps you to work on your business.
If you're looking to clean up your databases or have data in excel spreadsheets or other external sources that need to be imported into Zoho CRM, we can help. Our team of experienced data entry operators can import information from external sources and transfer it seamlessly into Zoho CRM. They will also filter out unwanted data, clean up any inconsistencies and even integrate with other Zoho applications.
Process of Our Zoho Data Entry Service Include:
Zoho Data Entry Services

Zoho Data Processing Services

Order Processing Services in Zoho

Zoho Online Data Entry Services

CRM Data Processing

Data Extraction Services
Our SAP Data Entry Services
Our SAP data entry can be a useful way of capturing data and turning it into valuable information. We implement the process in an automated fashion, with the use of OCR technology. Later, we convert digital documents into searchable text files.
Our SAP data entry and processing services are vital since it is helping the companies to run better. We offer the best SAP data processing solutions. Our SAP data processing outsourcing services are the ideal solution for any small or medium-sized business. This is because our professionals have years of experience providing unmatched service at an affordable rate.
Process of Our SAP Data Entry Services
Search for the data/record you want

Add/Delete

Populate since it ensures the correct entry of data

Verification of data entry process
Hiring our SAP data entry is a beneficial choice. This is because our process is simple, straightforward, well-documented, and clearly defined.
Takeaway!
At Offshore India Data Entry, our team will work closely with you to develop a way to ingest and clean the data. Our team of data processing experts can handle all kinds of data, regardless of its format. We have experience with the latest tools and technologies. Hence, we know how to process large volumes of data without issue. We are ready to process your data in a timely manner, allowing you to focus on the bigger picture.
To grab more details, write to us at [email protected]