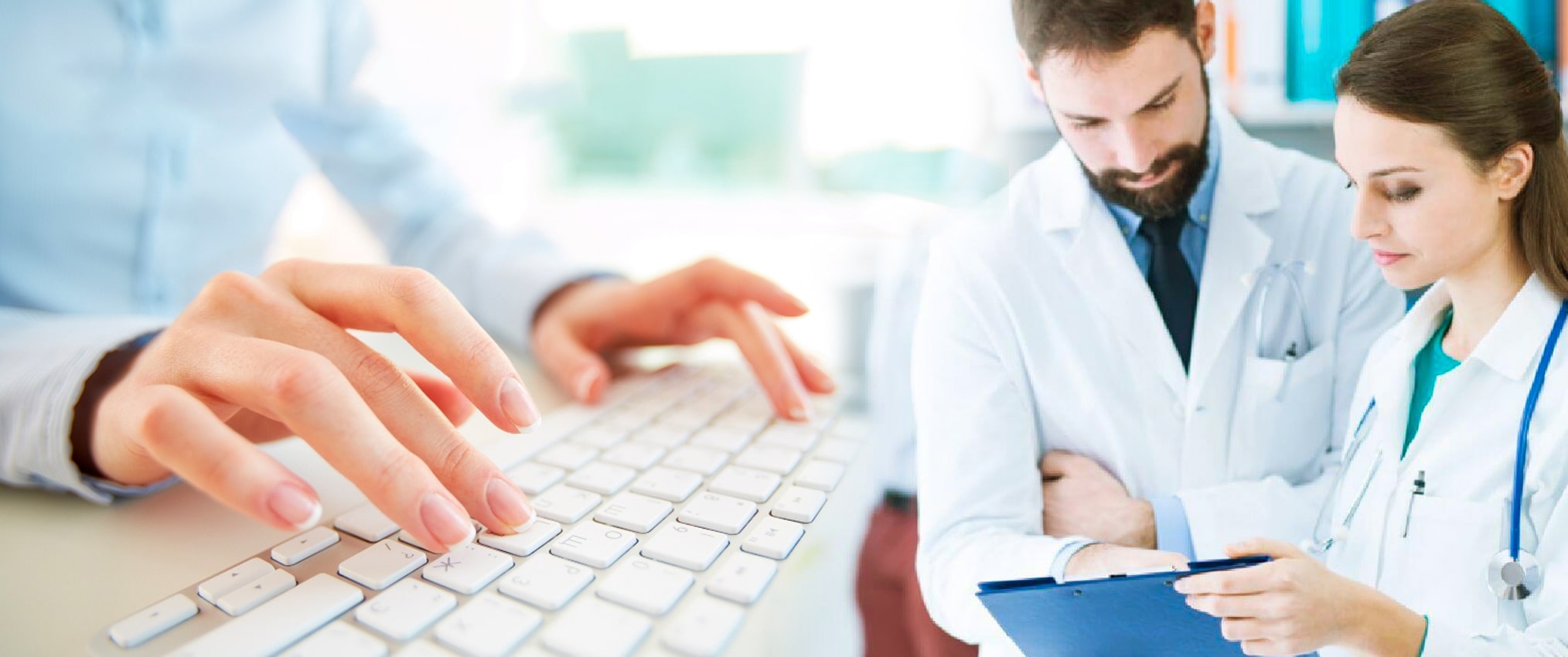 Healthcare technology is advancing rapidly, and small healthcare companies are still facing some big challenges, even though they consider outsourcing solutions. These solutions are technically advanced, efficient, secure, and above all highly cost-efficient. But for them to fully invest more core business focus there are other challenges as well.
Generally, solutions in EHR data entry and other healthcare back-office support is widely outsourced by them. Although being commendable solutions, with high-end technological aspects integrated for enhanced effectiveness, the other areas where small healthcare organizations struggle are to be considered seriously to provide exceptional patient care.
The top challenges faced by small healthcare companies and their corresponding solutions are explained below:
Reimbursements for Medicare & Medicaid
Federal compliance rules and regulations, variation in repayment structures, electronic data storage, etc. are the main hindrance in Medicare and Medicaid reimbursement models. People/patients may or may not receive the proper assistance as such since this is added burden takes a toll on the healthcare service providers.
Solution
The most disruptive solution would be Electronic Health Record or EHR data entry that simplifies record-keeping and keeps control of the healthcare expenditure. It facilitates proper documentation, improved transaction means, in standardized formats, at significantly reduced error rates, and fast turnaround times. These outsourcing solutions help physicians or hospitals to offer exceptional patient care in a personalized manner.
The logistics in healthcare is problematic as well as it lacks efficient practices for offering uninterrupted services to patients. The mismanagement of or inventory supply chain is already creating shortages with medical equipment and drugs. Hence healthcare companies cannot deliver the exact patient causing more hazards in patient health. A lot of money is also wasted due to this mismanagement, damage or improper supply delivery, etc. that raises the stakes.
Solution
These issues can be effectively and efficiently taken care of through reasonably priced healthcare back-office support in logistics or supply chain. It will highly reduce unwanted overhead costs and is a technologically powerful solution. It helps healthcare companies to stay at the top of their supply chain in terms of inventory and warehouse management. It's made possible through digital solutions having stringent data management systems with real-time updates, easy-to-use user interfaces with a wide range of platform compatibility, giving immediate access to accurate information even on a statistical basis or according to in-hand budget allocations.
In-person or at-the-hospital consultations might not always be possible for people due to many unfavorable circumstances. With the technological advancements of this era, patients need to get access to good medical care. And if they can't receive physically, then remote healthcare access is the best.
Solution
Telemedicine is a viable solution to this that enhances functionality using web and mobile healthcare applications. These remote-oriented platforms or technology (smartphones, mobile apps, smart wearable, etc.) ensure seamless connectivity with patients and the service provider from miles away. This alternative has enhanced flexibility and performance capabilities. These virtual access technologies are highly potential in delivering remote monitoring and care, along with better real-time communication with physicians.
Patient data is always overwhelming when generated by healthcare providers, insurance agencies, which piles up by the second in voluminous amounts, even from different departments – labs, pharmacies, etc. The challenge is related to data storage, access, retrieval, and in its processing to obtain meaningful information. And data gets added on-the-fly with new cases and the unprocessed ones causing overloads and even bigger concerns. It leads to situations such as wrong diagnoses, compromise in data security, improper treatment, lapsed appointments, and improper monitoring of patient conditions with catastrophic implications on both healthcare organizations and patients as well.
Solution
Considering efficient healthcare back-office support that uses cloud-based data systems and mobile portals provides healthcare professionals with real-time access to patient data and more. These systems ensure impenetrable data security and confidentiality levels with proper data updates carried out in real-time. Data access is facilitated to both patients and service providers, accurately. Also, it's compatible with a broad range of platforms offering even more mobility and flexibility for healthcare personnel with on-the-go access. It highly improves their efficiency and outcome as it uses in-built decision support engines with the help of AI that will expedite processes granting unique workflows, even with automation.
Dependence on Traditional Data Sharing Procedures
There are still small healthcare companies following the physical pen-and-paper and low-key tech for patient data sharing and other processes. Not only this hampers progress and wastage of resources, but it also vaguely consumes a huge amount of time, causing process inefficiencies and high rates of errors. The patient experience and health are hampered in the form of inconvenience, with raised overhead costs and high-risk factors. Concerns with patient transfer from one hospital to another for urgent or complicated treatment become life-threatening, and patient record sharing is exposed to the risk of data breaches with these traditional procedures.
Solution
A holistic and secure solution to this challenge is to use cloud-based healthcare data outsourcing solutions and management systems that will ensure enhanced efficiencies compared to the traditional methods. Even block chain based database technology is used for patient records data storage that facilitates expedite and comprehensive data transfers without any compromise in security or privacy concerns with the integrity of patient information.
The future of healthcare technology is going for a long-term impact with these technological solutions that are bound to reduce data overload and connect doctors and patients from any part of the world. Using Telemedicine technologies, cloud-based services in EHR data entry, and other departmental procedures, the digital capabilities will bring enhanced efficiency cutting down all challenges and in bringing new business opportunities and delivering exceptional and quality patient care.