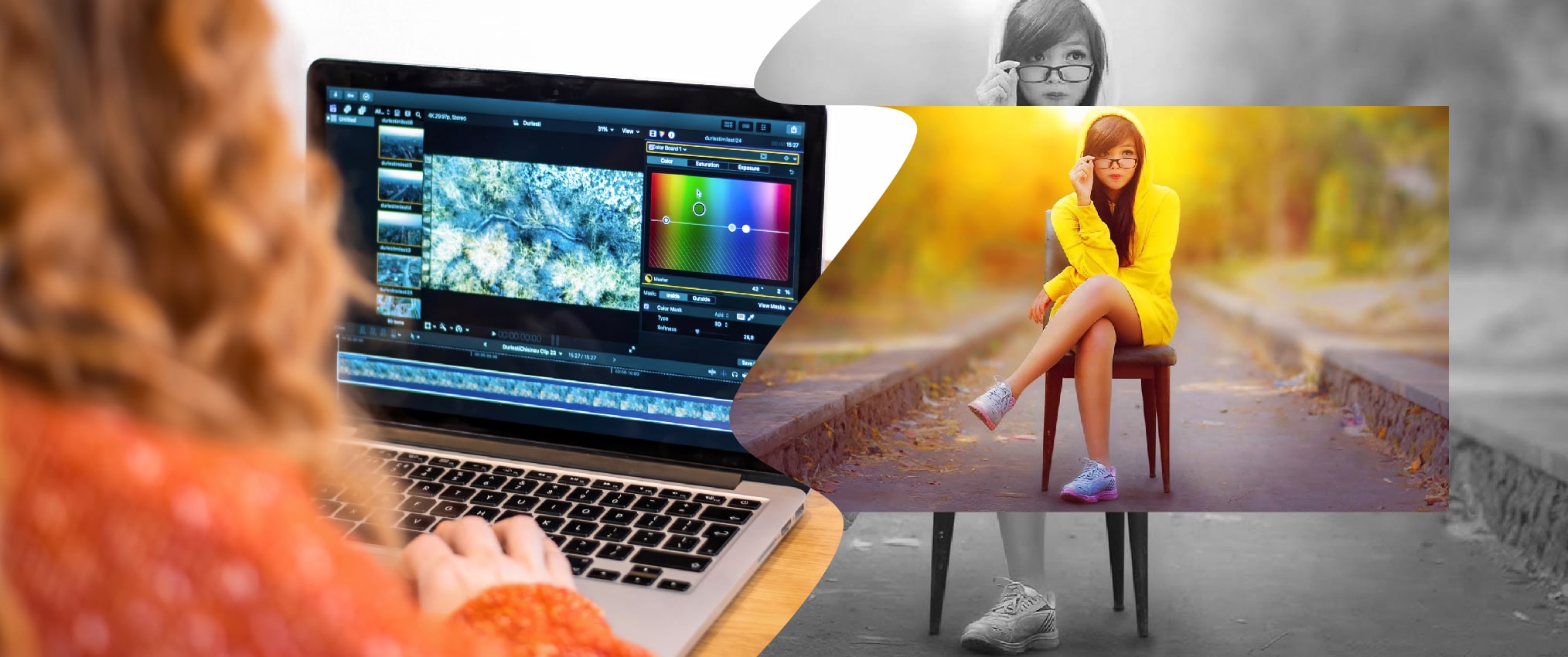 For portrait photographers, portrait photo editing is the main part of their workflow. Shooting out a picture takes only seconds, while the editing part of it takes a lot of time.  Shooting and editing have a relation to each other. A better form of shooting would save a lot of time required in editing. Tools of photoshop cannot fix all the problems in the images. Hence, better shooting and better photo editing service both are essential.  Below we discuss the tips and tricks that must be followed by an image editing company for the success of portrait photography editing.
Learning to use Shortcuts and use Actions
All types of editing software come up with shortcuts and actions that use F keys to make the portrait photo editing service quick and easy. Through shortcuts and actions, one could bring out some expressiveness to the photo.
By using some of the below actions like:
BURN: It helps to highlight and bring importance to the facial features by making the photo darker. Here the background of the photo does not change.
Bright Eyes: Eyes should be made expressive and bright. Through a  camera, if it is not able to get the required, try this Photoshop action.
Holiday Sparkles: Adds light all over the image.
Pine: This enhances the skin tones and allows adding pastel shades to the images. Portrait photo retouching makes use of it.
For Highlighting the Contrasts, Make the Photo Black and White
Sometimes it is seen that black and white photography creates the desired mood required and helps in highlighting the contrast of the images which is not possible with color images. Color images are over-exposed sometimes, in such a case black and white photos work well for the photo editing service.
Use Adjustment Brush of the Lightroom
Getting the required light is one of the major challenges faced by most photographers. No photographers want their clients to face problems of lighting while the shooting takes up.  Also, making use of a reflector is a hard process. In such a case, the portraits may end up in shadows. With the help of Lightroom editing software, the adjustment brush could be used to remove the shadows.
 Use the Clone Tool of Lightroom
The clone tool available in Lightroom helps to remove the unwanted blemishes, skin, or scars, or any form of unwanted objects present in the background of the image or image background removal.  By the proper adjustment of the feather, the softness and hardness of the clone tool could be adjusted.
Use of Vibration and Saturation Sliders
The vibration tool allows the colors which are muted to be more intense.  This tool helps in portrait photo retouching to get the desired skin tone. While saturation helps in increasing the intensity of the colors present in the shot.  Proper use of saturation would highlight the image in a better way.
Editing aims to improve how the image looks.  There are many image editing company who helps in the portrait photography editing. Select an photo editing company that could provide better photos by using the above image editing tips. Being an outsourcing service provider, Offshore India Data Entry gives you with the best image editing services as your on request.  To know more about our photo editing and other services especially portrait photography editing, mail us at [email protected]