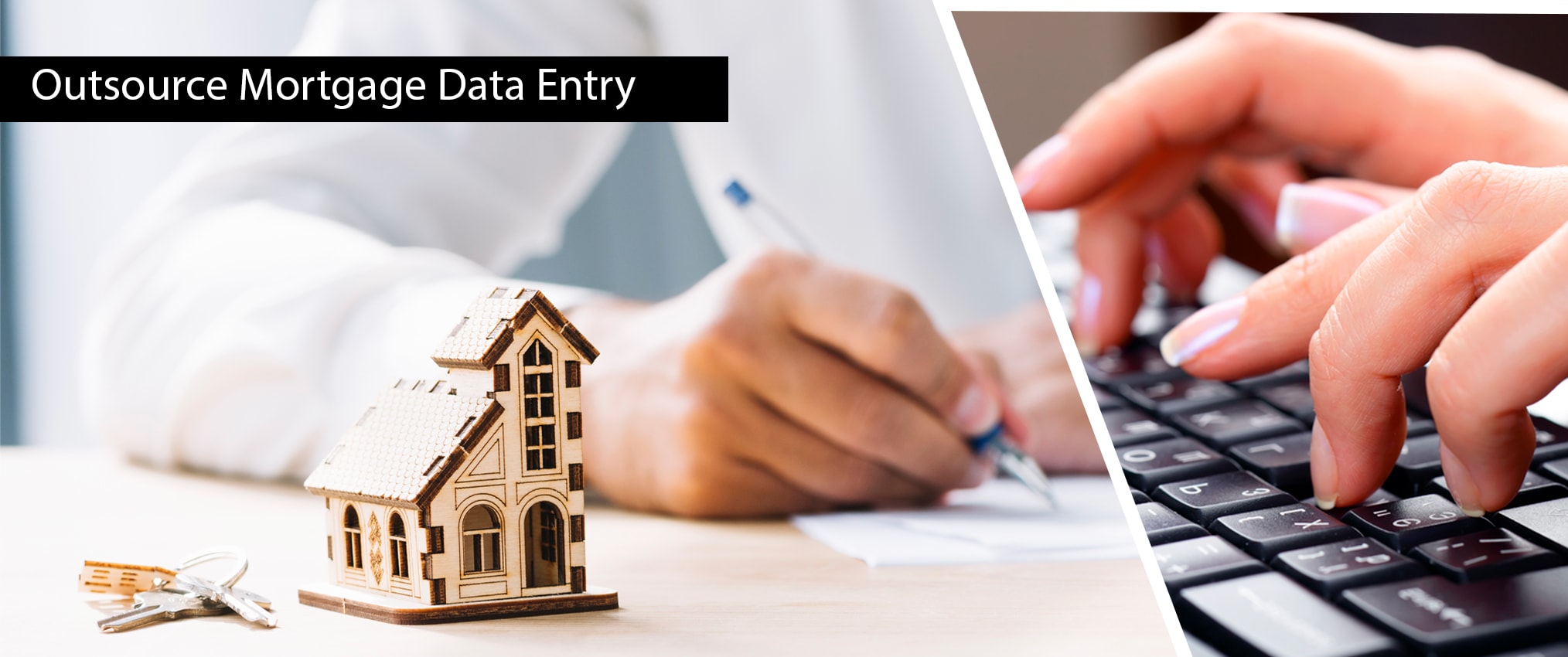 As businesses deal with bulk volumes of data, outsource mortgage data entry services become essential. Organizing such colossal mortgage data quickly and accurately is a challenge. The company has to hire people for their special skills in the mortgage data entry and mortgage processing. The specialized staff should be available to perform the core work for the company for which they are hired and not spend their productive time in managing scattered digital data. Outsourcing is a feasible alternate solution and when outsourced to an Indian firm, they offer many benefits as compared to their counterparts in other parts of the world.
The outsourcing partners from India a multitudes of mortgage BPO services to deliver excellent results with high accuracy rates. Some of the benefits of outsource mortgage data entry to such companies are as below:
Firms in India specialize in data entry services, mortgage data entry being one of it. They provide error-free completion of data entry projects. As Indian companies have access to a huge resource of English-speaking IT literate workforce, they can offer quality deliverable on time irrespective of the scale of work. A company can be confident that they will get error-free and excellent work on time once outsourced.
India is a fast-developing country with vast access to the latest world-class technologies. The outsourcing companies in India have the best and latest technology tools and software to digitize the mortgage data apart from other required services. Indian resources are also well-versed with the changing technologies to ensure that mortgage processing services have quicker turnaround time and increased accuracy.
Companies do not have to spend a lot to avail state of the art technology. The Indian companies charge reasonable prices and give complete value for the money charged by them. The organizations end up paying less money but there is no compromise in the results provided.
There are many Indian companies offering mortgage services from many years, and over the years, they have gathered experience. This experience helps in delivering as per the customer's guidelines within a stipulated time. As the primary aim for the mortgage outsourcing company is to satisfy the customers in terms of the quality, cost and time. The companies hire experienced experts to ensure that they do no mistakes and tasks are completed properly.
By outsourcing mortgage services, the company not only saves money on the salaries that were to be paid to the additional employees, but also on the infrastructure investments. When companies outsource the tasks to an offshore firm, the productivity level of the employees increase. The employees are free to work on the important tasks and the higher-level officials who were required to manage such tasks also get free. This makes them focus on other activities of the company which automatically enhances productivity. To outsource mortgage data entry services is a wise decision for a company considering all the benefits mentioned above to fit every budget and client preferences.