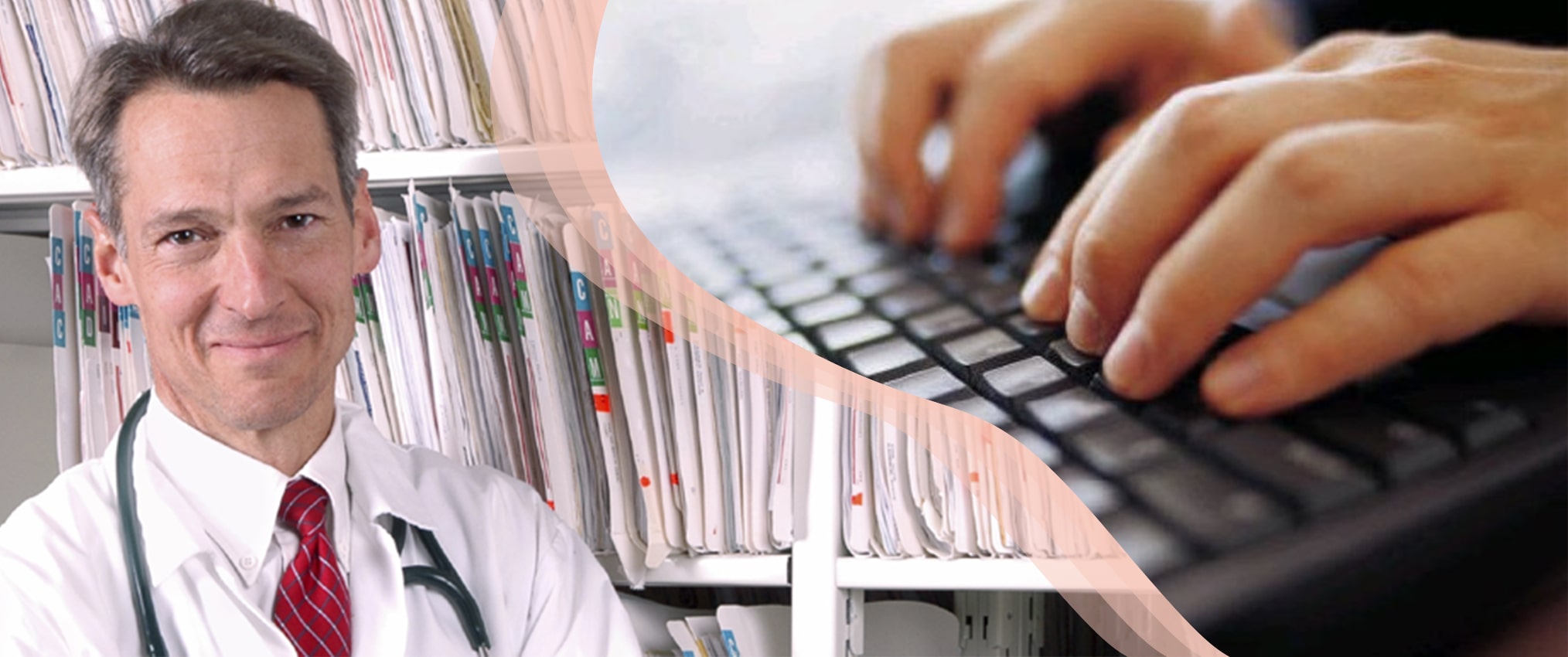 Healthcare services include data like treatment details, medical records of patients, invoice details, and insurance plans. For better access and retrieval of the data, data storage and its management must be done effectively. This is difficult for the medical sector. Thus, for better medical data management and to help with the medical record data entry, outsourcing it would be beneficial.
Benefits of Outsourcing Medical Record Data Entry
There are a large number of advantages while outsourcing the medical record data entry. Some of them are:
Better Storage, Access & Retrieval
This is an era of digitization.  Today, hospitals, pharmacies, and clinics digitize the medical record documents of the patients to work with the peripheral aspects leading to healthcare services. Thus, handwritten mode of patient records, prescriptions, reports, and invoices have gone. Through digital transformation, better storage, access, and retrieval are possible.
Efficient Record Maintenance
Always valuable medical information is handled by the healthcare sector. To allow proper security of the medical data, digitization of the documents is essential. The outsourcing experts are efficient in the record and maintenance of the patient-related data. They help to make the workflow of healthcare sectors run smoothly and effectively.  Any form of patient data would be safe in their hands with an added advantage of data privacy.
More Time on Patients & Healthcare
It is always difficult to handle the patient record data entry along with other healthcare services. By outsourcing the patient record data entry, more time could be spent on the patient and other healthcare issues.  Also, doctors, nurses, other medical practitioners could work with the data available from them effectively. Thus achieving benefits like better revenue and productivity to the healthcare sector.
Better Accuracy & Quality
The outsourcing team always check out the accuracy of the final output from the medical record data entry services.  Also, they are checked whether it adheres to compliance.  It is seen that outsourcing data entry beachyspharmacy.com specialists could handle bundle of work and could provide the outputs within the time and accuracy. Also, periodic quality checks are done by them to make the process error-free.
There are many security approaches with the data entry service company like password protection, HIPPA, etc. So, a way to increase the security of your medical records is to outsource them to the best data entry service company. Their updated knowledge and experience in the medical data entry field provide flexibility and security to the patients' confidential information.
Thus, through outsourcing patient medical record data entry the future of the healthcare sector is bright as they can work more on patient care and other healthcare issues. This leads to better productivity, better name, and better revenue for the healthcare industry.
Offshore India Data Entry is an offshore outsourcing company in India that provides you with patient medical record data entry services.  We ensure that the above benefits are achieved to our client by providing 24/7 customer service.  So, approach us for your medical data entry services and mail at [email protected]